Products Description: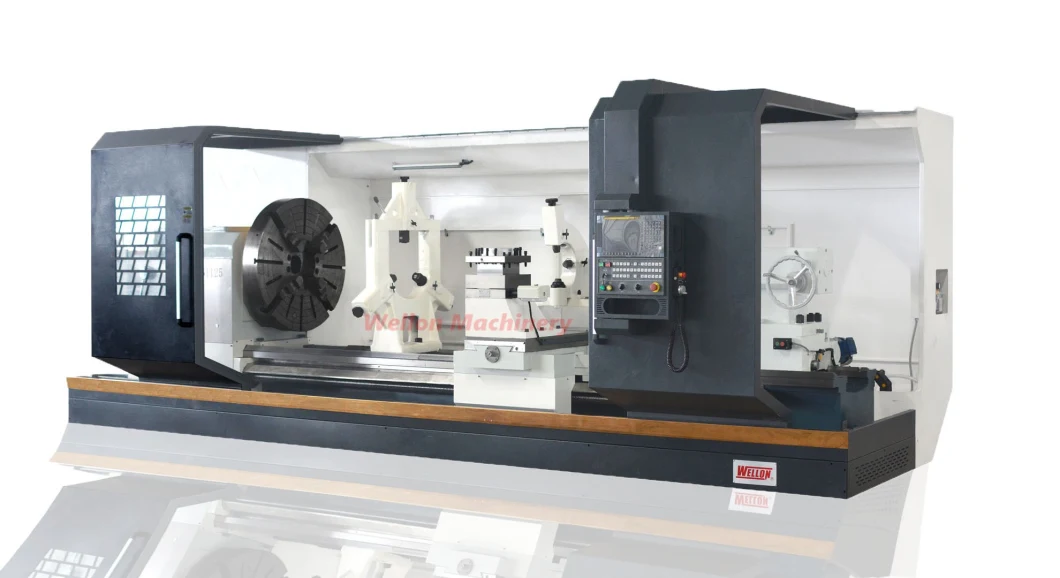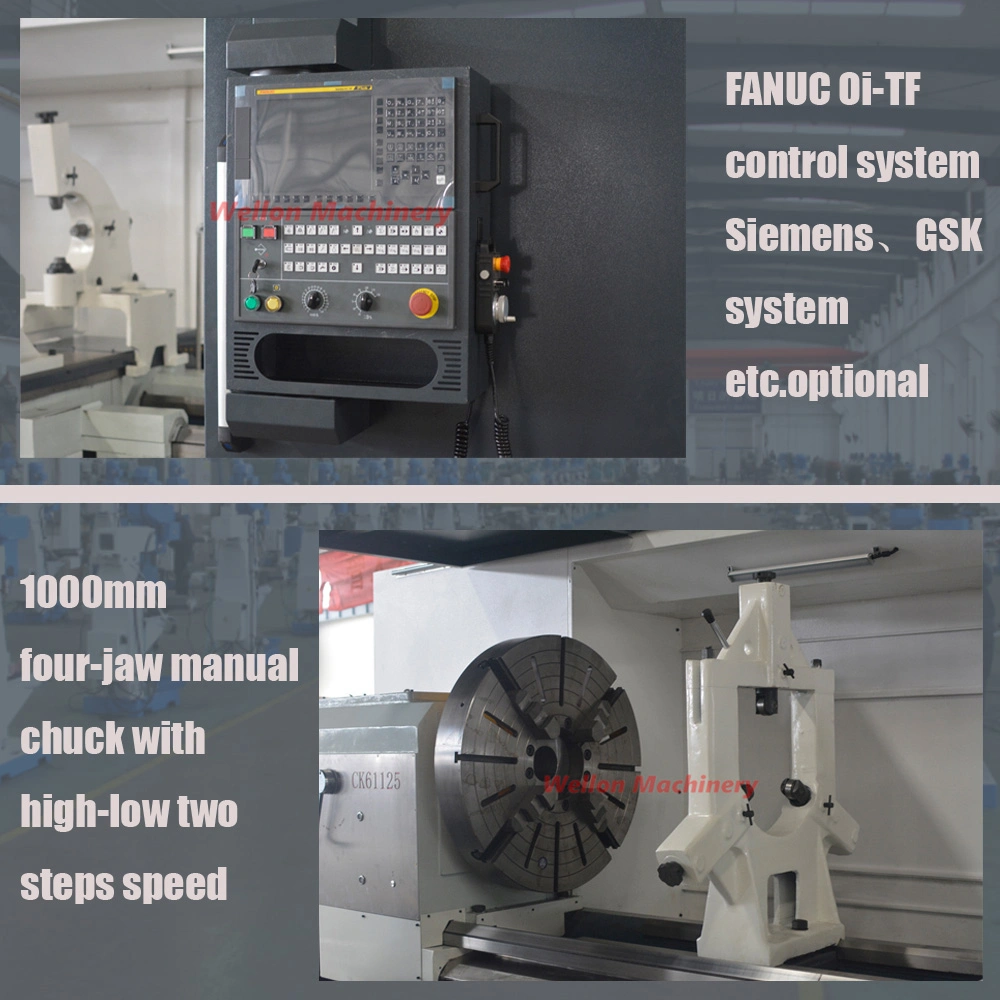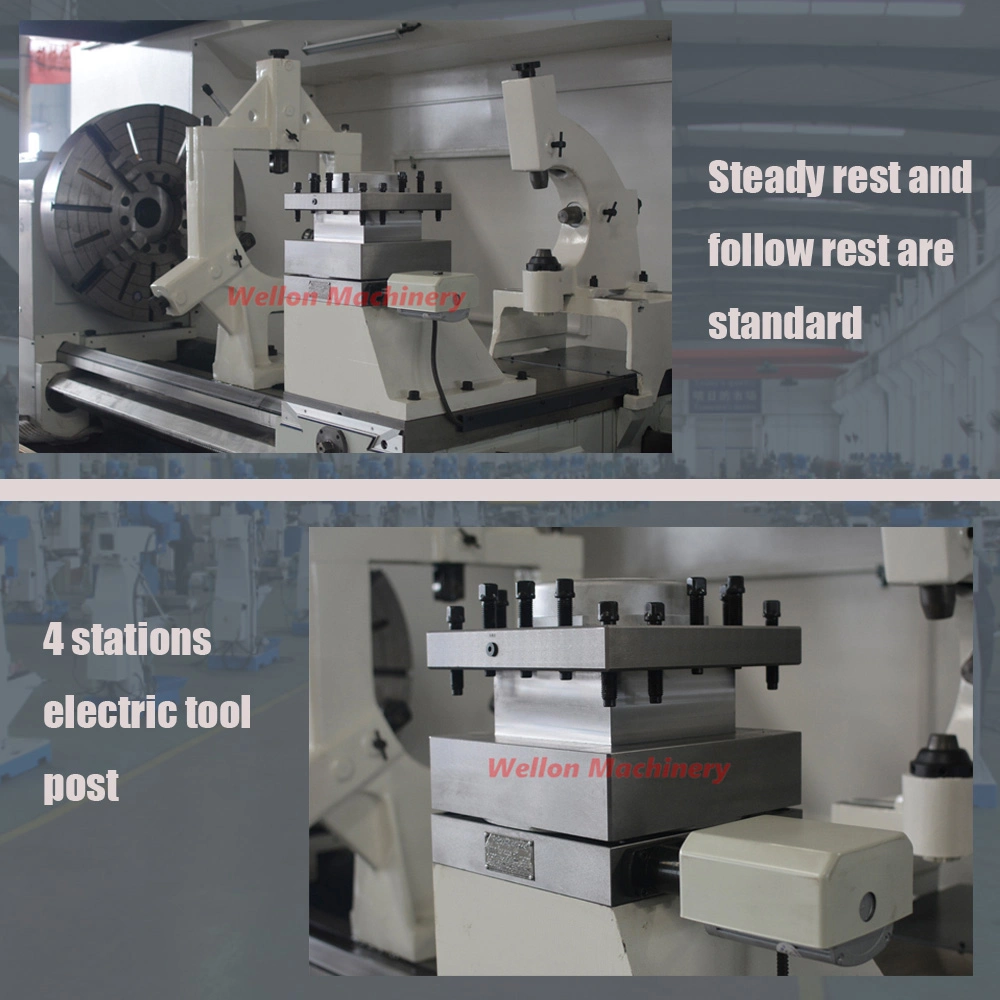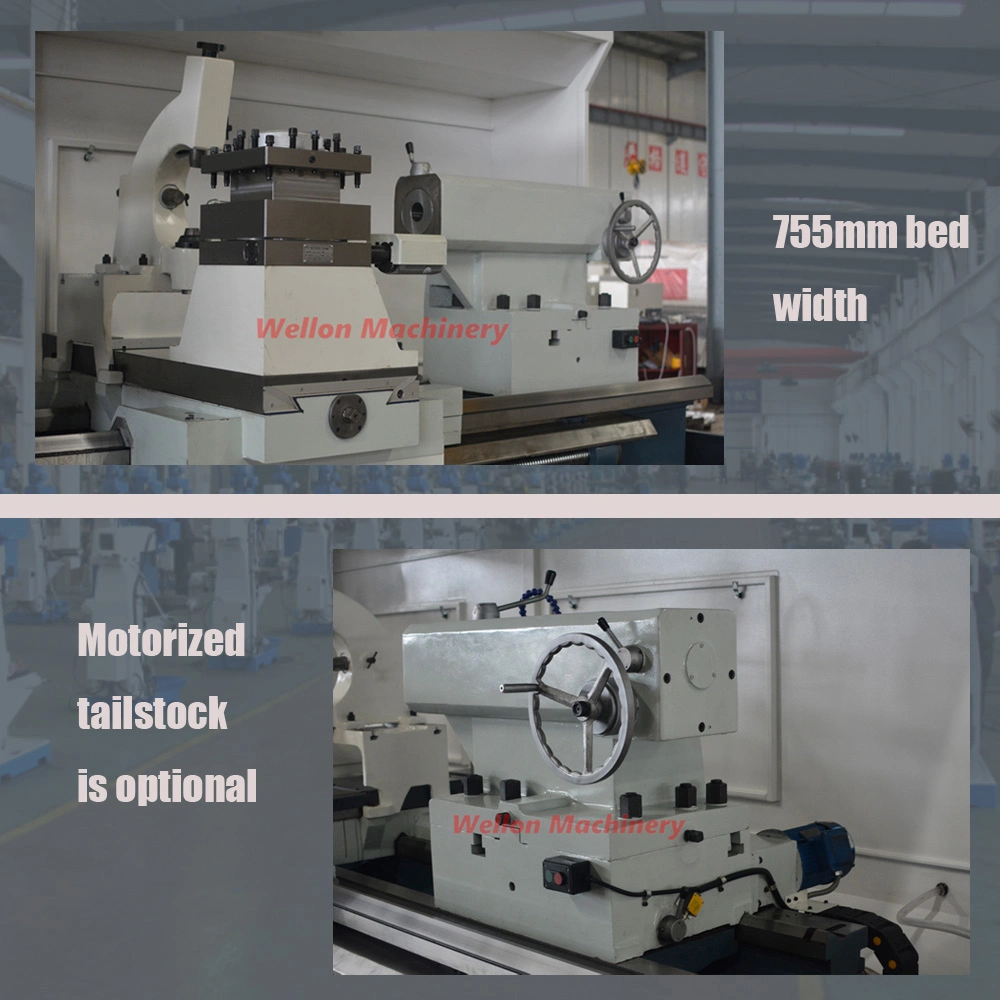 1250mm Heavy Duty CNC Turning Lathe Machine (CK61125B Horizontal CNC Turning Machine)
Performence Features:
CK Series are economical and practical CNC lathes.With optimized structures, unfailing performance, high quality, simple programming, and easy handling, they are suitable for turning of complicated shaft, sleeve, and disk type work-pieces such as turning of internal and external cylindrical, conical, arc surfaces and various threads, and even drilling, boring and reaming holes. And they are especially fit for turning of diversified work-pieces on small and medium batches. They are of high versatility high efficiency, low inferiority and good comfort ability. So to be widely used in various trades, such as automobile industry. Petroleum industry, military industry, and so on.
Technical parameter:
Model

Unit

CK61125B

Max swing over bed

mm

1250

Max swing over carriage

mm

850

Distance between centers

mm

1500,3000,4000

Spindle bore

mm

130

Spindle taper

MT6

Spindle speed and steps

r/min

2 steps 4

-

300

Four jaw chuck size

mm

1000

Distance from spindle to ground

mm

1275

X axis rapid moving speed

m/

min

4

Z axis rapid moving speed

m/

min

4

X axis travel

mm

520

Z axis travel

mm

135

0,

2850,3850

Tail stock quill diameter

mm

140

Tail stock quill travel

mm

300

Tail stock quill taper

MT6

Guide way width

mm

755

Tool post size

mm

300x300

Tool post shrank size

mm

40x40

Re-positioning accuracy

mm

0.005

Main motor power

kw

22

Coolant pump motor

W

125

Machine width and height

mm

2100X2125

Machine length

1500

mm

4800

3000

mm

6300

4000

mm

7300

Machine weight

1500

kg

11800

3000

kg

13500

4000

kg

14200

Max loading capacity

1500

kg

6000

3000

kg

6500

4000

kg

7000
Company Information: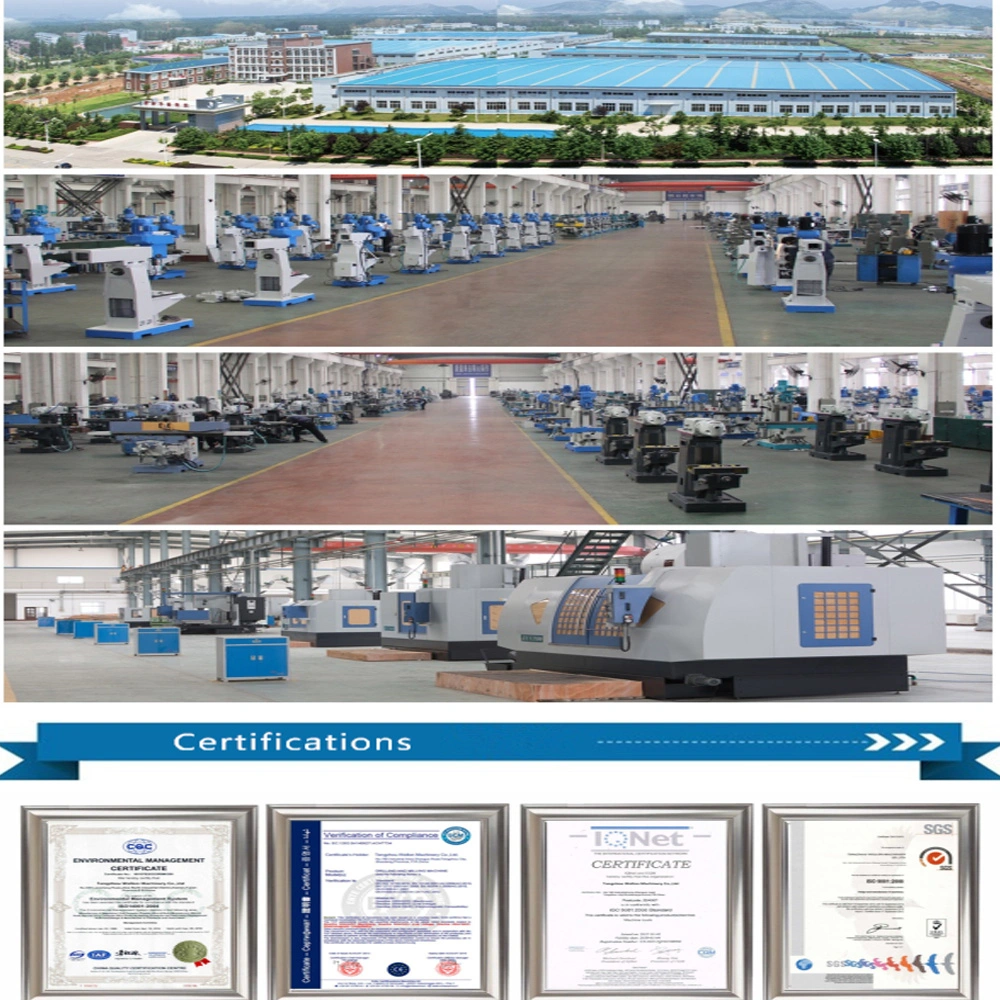 Contact Us: