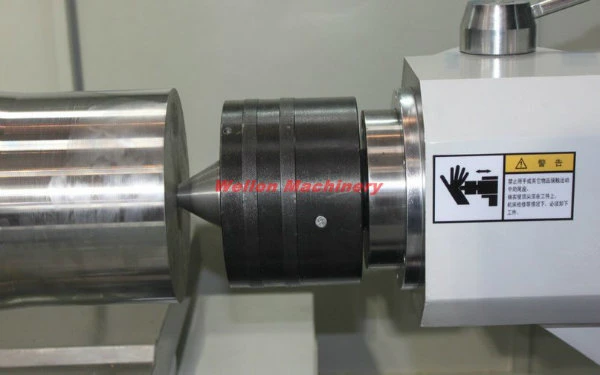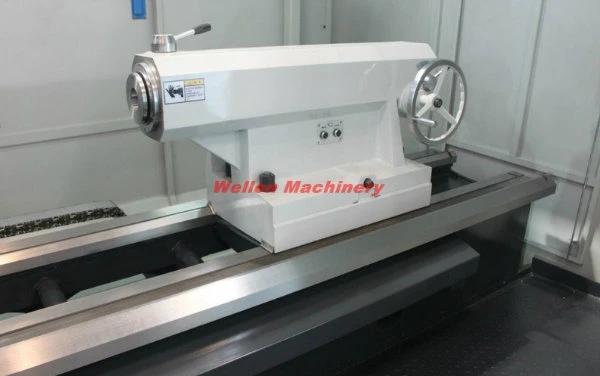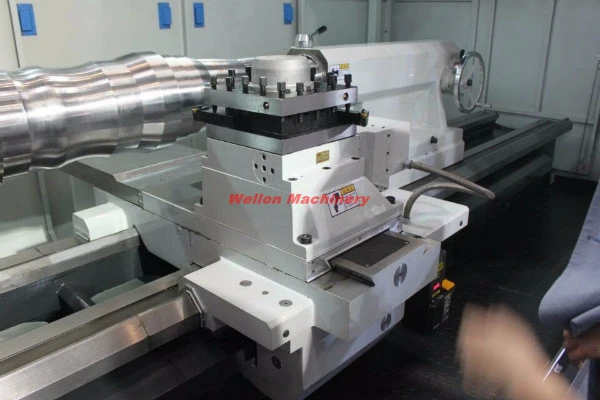 Performence Features:
X
axis and Z axis are driven by the servo motor to drive the precision ball leadscrew to achieve fast shifting
and rapid feeding. Ball screw is C3 degree with high precision.
The machine with 4 position tool post, high positioning accuracy, high strength, good shock resistance.
Machine adopts Centralized lubrication.
The bed adopts Resin sand molding, high-quality cast iron casting, guide way fired depth is up to 3mm, improving wear resistance and stability
Spindle structure using front and rear ends of the typical structure of two points of support, with high rigidity.
Main drive for the second gear stepless frequency control, speed range of 21 ~ 1600r / min
Machine with electrical overload protection devices, mechanical overload protection devices and control of the spindle rotation of the emergency stop device
X-axis and z-axis feeding and rapid moving realized by ball lead screw driven by SERVO motor;
Machine use ISO international standard CNC G code, Domestic mainstream programming, to facilitate the operator faster and easier to use the system.
Technical parameter:
Specifications

CK6150D

Max .Swing over bed

500mm

Max.swing over carriage

200

Max.length of work piece

750/1000mm

width of bed

312mm

Spindle taper

MT6

section of turning tool

20x20mm

Thru-hole of spindle

52mm

Spindle speeds (stepless)

independent spindle 100-1600rpm

25-1600rpm

Feed speed

X:3M/MIN Z:4M/MIN

X:4M/MIN Z:6M/MIN

Tailstock center sleeve travel

90mm

Tailstock center sleeve taper

MT4

Repeatability error

0.01mm

X/Z rapid traverse

3/6m/min

Spindle motor

5.5kw(7.5HP)

Packing dimensions (L*W*H )

2100/2300x1350x1700mm

Weight(kg) for 750

1300kg

Weight(kg) for 1000

1400kg
Standard accessories
1. GSK 980TDC CNC controller
2. 3- jaw manual chuck diameter 200mm with flange
3.
center
4. Electric Lubrication
5. 4 Positions tool post
6. Work light
7. double ended wrench, hexagonal wrench, square box wrench,hook spanners.
8. screwdriver
9.
manual tailstock
10.hand push oil gun
11. foundation bolts
12.English operation manual
of machine, automatic lubrication device instruction,
CNC SYSTEM instruction,quality passed testing booklet.
Optional accessories
1. FANUC or SIEMENS CNC controller
2. Spring fastener
3. 6 positions tool post
4. hydraulic tailstock
5. hydraulic chuck