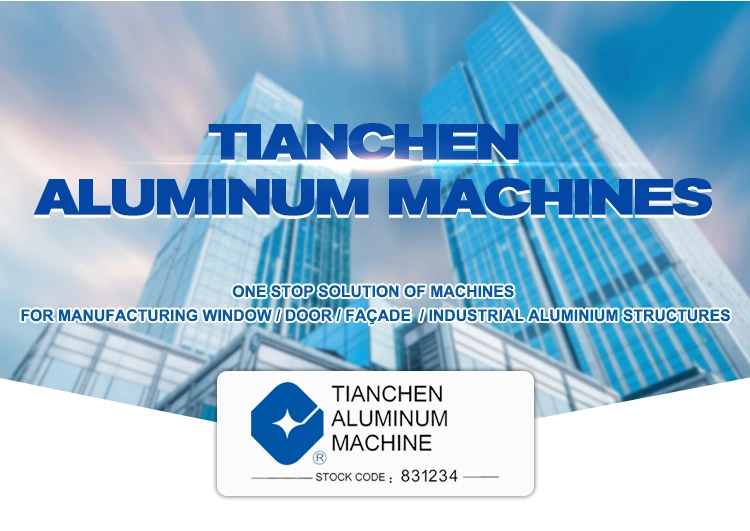 China Supplier Factory Direct Sale 5 Axis Large CNC Gantry Type Milling Machine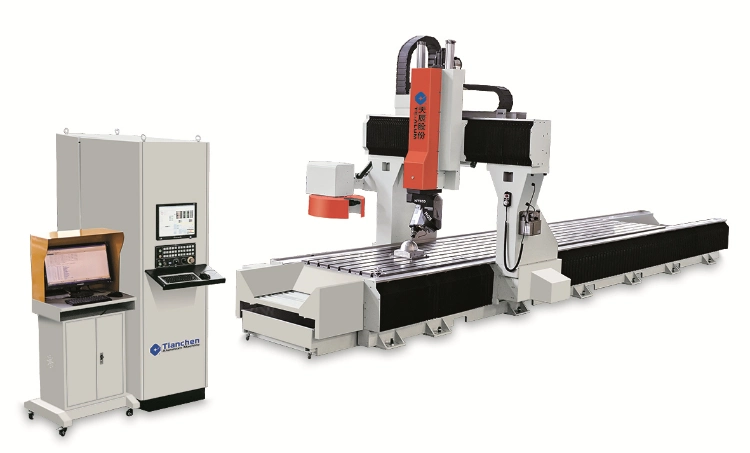 1. Using a CNC double pendulum head with 5-axis and 5-linkage function, it can complete milling, boring, drilling,
tapping thread, and cutting on 5 surfaces.
2. Beside the high precision double pendulum head, it equipped with a high power, high speed spindle, the inner conic
hole of the spindle head is HSK63F interface. The machine has much higher cutting volume per unit time.
3. Adopting imported high quality Osai CNC system from Italy, with fine user interface, the machine can complete
complex five-axis machining, and can realize the RTCP control. All CNC are equipped with bus communication of CANOPE.
4. The worktable adopts high-strength cast iron pieces, the machine bed, the beam, the slide, the ram and other key parts
are made of steel plate welding parts. Finite element analysis is used for analyzing and calculating, which can ensure the
quality of the optimal stiffness ratio and excellent static and dynamic performance and thermal properties. The cast iron
worktable is provided with a standard T-slot, which can facilitate the positioning and installation of various tooling fixtures
and work pieces.
5. With water circulating cooling system on the electric main shaft, automatic lubricating system on the feed drive, and
cooling spray system on cutting tool, it guaranteed the reliable operation and precision stability of the machine tool.
6. With rotary tool magazine of 12 positions, it can realize automatically tool changing.
Technical Parameters
| | |
| --- | --- |
| Item | Specifications |
| Moving range of Axis X/Y/Z | 6500/1520/600mm |
| Distance from spindle head to worktable surface | 0 ~ 600mm |
| B-axis swing range | ±185° |
| C-axis rotation range | ±320° |
| Worktable size(length*width) | 6500x1200mm |
| T shape groove | 7x22H7 |
| X:vertical/horizontal(without tool) | 6500/6400mm |
| Y:vertical/horizontal | 1200mm |
| Z:vertical/horizontal(without tool) | 450/600mm |
| X/Y/Z axis move speed | 50/30/20m/min |
| X/Y/Z axis feed motor torque | 18.6/2/11.5/11.5N.m |
| B/C axis rotating speed | 166.7/191.7°/s |
| B/C axis Max continuous output torque | 320/670N.m |
| Taper hole/handle spec | HSK63F No. |
| Motor power | 12KW |
| Max output torque/rev | 12.3N.m |
| Max rev | 18000r/min |
| Tool magazine capacity | 12 automatic tool change |
| Air pressure | 6~7(kgf/cm2) |
| Air consumption | 240L/min |
| Total electrical capacity | 50KVA |
| Net weight | 13500kg |
| NC system | Italy Osai CNC system |