CK6150 Metal CNC Horizontal Lathe CNC Machine Toos Horizontal Flat Bed Heavy Duty CNC Lathe Machine
CNC Lathe Machine Features:
The CNC system of CK6150 1 China flat bed high precision CNC lathe is GSK980TDC, With both horizontal and vertical structure. With color LCD, can control five feed axis (including Cs axis), 2 analog spindle, the minimum order unit of 0.1μm. PLC ladder drawing showing, monitor, New function of soft keys, graphical interface design, the dialog box type operation, friendly man-machine interface
Version in Chinese, English, Spanish, Russian, Portuguese are available
Program form: ISO CODE, support editing working including
Macro programming statements type, support the relative coordinates, the absolute coordinate and hybrid coordinate programming;
Systems support RS232 interface: parts program, two-way transmission parameters such as files, support for PLC program, the system software upgrade serial and USB interface: U disk file operations, U disk file processing, directly support the PLC program, USB system software upgrade.
2.CK6150China flat bed high precision CNC lathe are made of high intensional cast iron good aseiematic and high rigidity.
3.Spindle of heavy-cutting structure to achieve high rigidity and high precision
4.CK6150 China flat bed high precision CNC lathe with electrical turret, it can achieve high positioning, fast speed for toolchange and high performance.
5.CK6150China flat bed high precision CNC lathe with feeding motor and leadscrew for type of direct connection, it can assure the machining precision and positioning.
6.Tailstock can be adopted by hydraulic driving to make sleeve travel bigger and easy operation.
7.Complete closed cover can protect the iron scraps splashing out.
Application:
The machine is suitable to process all kinds of small and middle-sized shaft and plate workpiece,and could also turn various threads ,circle arc ,circle cone ,inside and outside surface of revolved body .This machine is widely used in sanitary ,value ,electrical appliance ,instrument ,automobile ,motor cycle ,bearing and so on.
CNC Lathe Machine Technical Parameters:
Model

CK6150

CAPACITY

Max.swing over bed (mm)

Φ500

Max.swing over toolpos (mm)

Φ290

Distance between centers(mm)

1500

Msx.machining length(mm)

1350

SPINDLEANDCHUCK

Chuck size(mm)

Φ250

Spindle nose and taper style

D8

Spindle speed range

30-2500

Spindle bore dia.(mm)

Φ82

Spindle power

7.5

Max.bar feeding dia.(mm)

Φ78

FEED

Rapid traverse speed(X/Z)

6/8

TURRET

Stations No.

T12

ACCURACY

X/Z Accuracy of positioning repeatability

0.01/0.012

TAILSTOCK

Quill diameter(mm)

Φ75

Quill travel(mm)

150

Taper of quill

M.T5

OTHERS

Guideway width(mm)

390

OVERALLSIZEANDWEIGHT

Overall size(L*W*H)(mm)

3600×1600×1800

Net Weight

2400
Standard Accessories:
Manual 3-jaw chuck
Alarm lamp
Working lamp
Automatic lubricating system
Coolant system
4-station electric toolpost
Optional accessories:
Hydraulic 3-jaw chuck
Rotary oil cylinder
Automatic bar-feeder
Collets
Automatic safaty door
Hydraulic tailstock
Auto chip conveyor

CNC Lathe Machine Details Picture: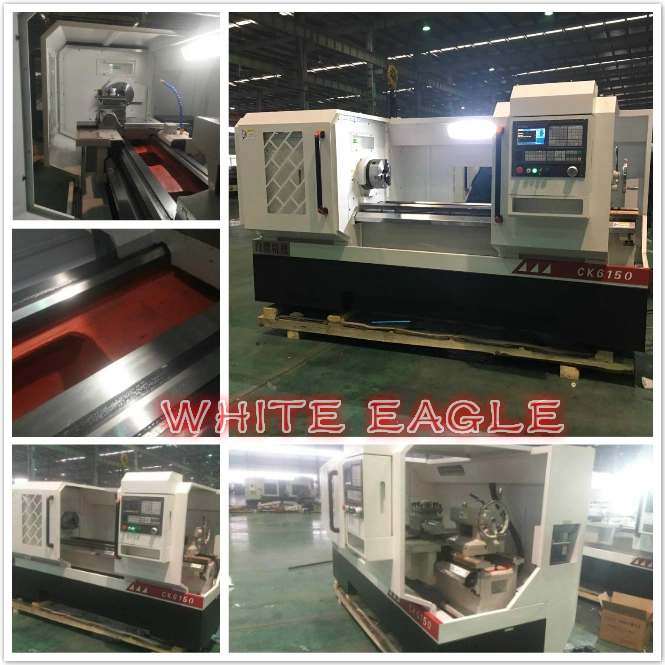 Our Workshop: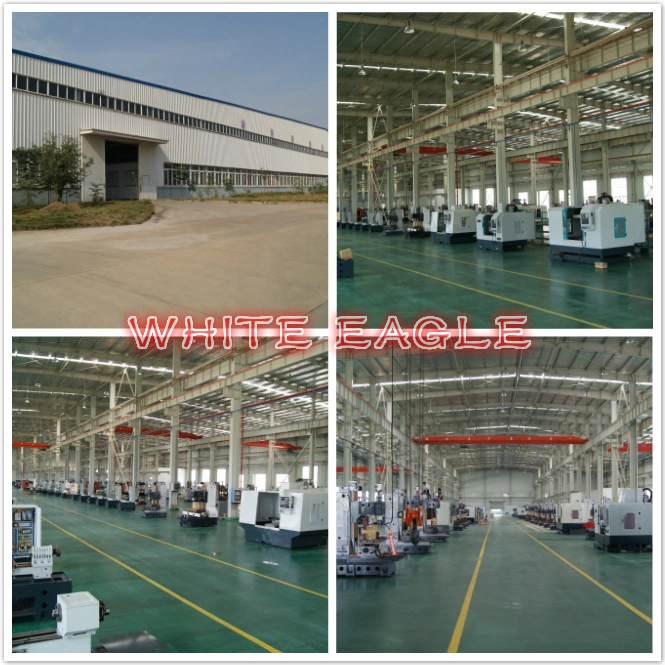 Our Certificates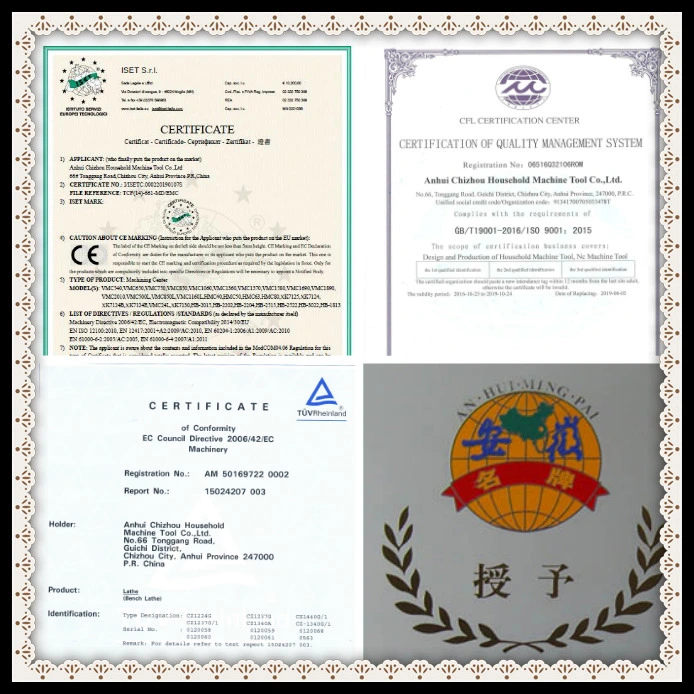 We are in Fairs