Stainless Cnc V-cutting Gantry Type Cnc V Grooving Machine V-notch Machine CNC V Groove Machine Metal Sheet V Groover Machine 4m with ISO Certifacate Export to Japan Leading Stainless Surface electrical cnc V groover cutting machine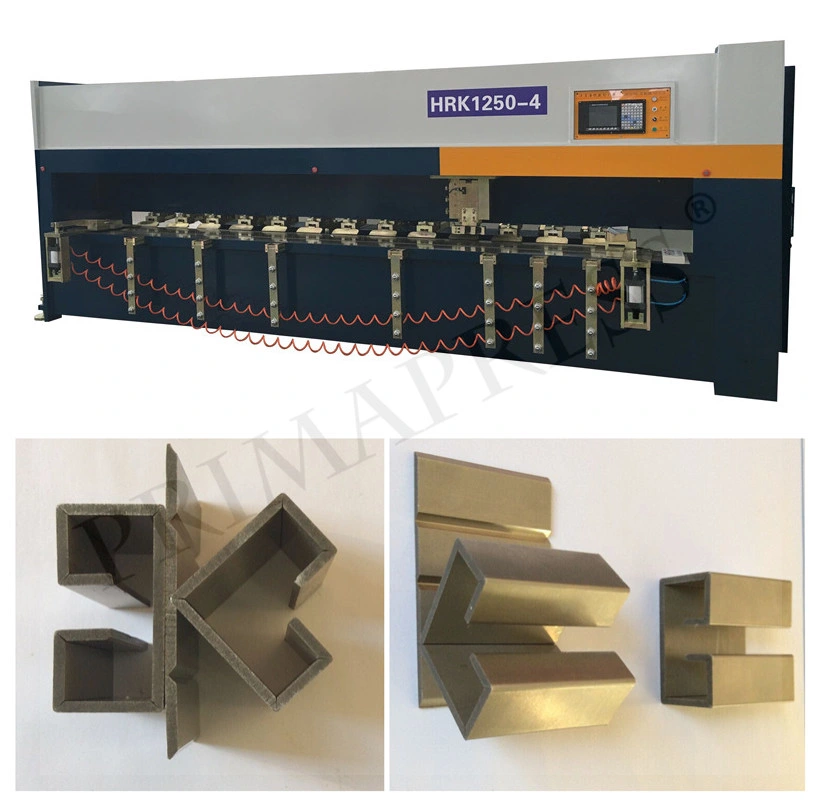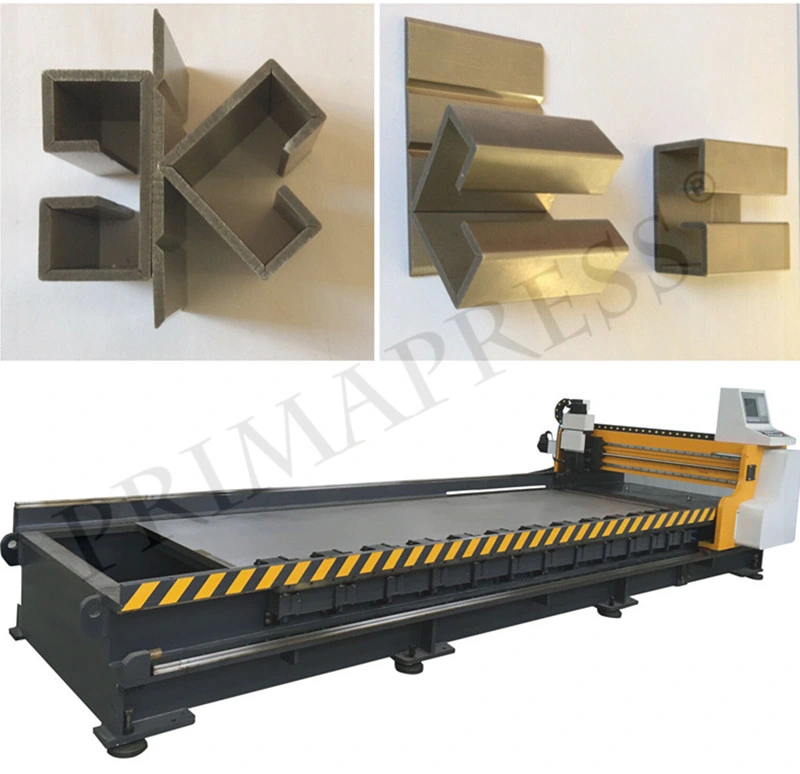 Product introduction
The machine adopts frame structure design and high strength bolted connection, with good overall rigidity and small deformation. Metal Sheet V Groover Machine 4m with ISO Certifacate
The beam of the machine is fixed and work is fed by feeding mechanism. Anvil of workbench can be debugged to guarantee that the flatness of working plane is within 0.003mm.
Tool carrier movement (left and right) adopts synchronous belt drive, with stable and efficient cutting process and flat and smooth cutting surface.
The machine adopts floor type numerical control post-feeding device, with high positioning precision, stable drive and large processing scope.
Description of numerical control system and main components:
Numerical control: Taiwan HUST-H4
three
-axis numerical control system
Servo motor: Yasukawa brand 1.3KW
0.8kw MHMA servo motor
Converter: Japan Mitsubishi, power 2.2kw
Spindle motor: German sew, power 1.5kw
Proximity switch: German Turck 1805
Rolling lead rail pair: GGB45AA rolling lead rail supplied by the well-established manufacturer-Nanjing Technical Equipment Manufacturing Co., Ltd.
Ball screw: FFZD4006F-3-P5 and FFZD2004T-3-P5 ball screw supplied by the well-established manufacturer-Nanjing Technical Equipment Manufacturing Co., Ltd.
Tool machine cable: The new-generation highly-flexible zipper cable manufactured in Taiwan
We supply blades only designed for this type of machine tool. In addition, we offer a one-year warranty and services in the full period.
We provide consulting services for commissioning and technical support as well as training on operation.
Ball screw and lead rail:
1. Environment-friendly self-lubricating design, low-friction controller.
2. Equal load in four directions
3. High-precision, maintenance free
4. High-speed and low noise,
5. Slide block is interchangeable
6. International standard specifications,
7. Full oil seal Export to Japan Leading Stainless Surface electrical cnc V groover cutting machine
8. High-rigid in four lines of steel balls
9. Smooth function and novel circulation
Japanese Yasukawa Servo-system
In combination of Torque rotation control, speed control and position control, the system can run at high speed, precision, with high frequency response. The setting time is short. The internal amplification can be adjusted automatically. The volume is small, which can be operated and connected easily. China Best 3 Meters Metal Sheet Roll Groover Machine, CNC V Groove Machine Stainless steel sheet V grooving machine groover cutter cutting machine Stainless Cnc V-cutting Gantry Type Cnc V Grooving Machine V-notch Machine
Technical sheets:
Max. width of steel sheet to be notched:

1250mm

Max. length of steel sheet to be notched

4000mm

Maximum thickness of steel sheet to be notched:

4mm(

plate flatness

<3mm)




4mm (flatness of steel sheet<3mm)

Min. thickness of steel sheet to be notched

0.8mm

Max. distance of the beam movement (backward and forward )

1220mm

Min. distance of V-trough edge:

15mm

Max. distance of tool carrier movement (upward and downward) (in the direction of axle Z)

50mm

Resolution of tool carrier movement (upward and downward) (in the direction of axle X)

4300mm

Cutting speed:

15m-60m/min

Min. setting unit of axle Y

0.001mmmm

Positioning precision of axle Y

±0.02mm

Min. setting unit of axle Z

0.001mm

Positioning precision of axle Z

±0.02mm

Pressure range of gas circuit:

0.4-0.6mpa

Gross weight

9500kg

Dimension:

5900*2600*2300(mm)
Detailed Photos: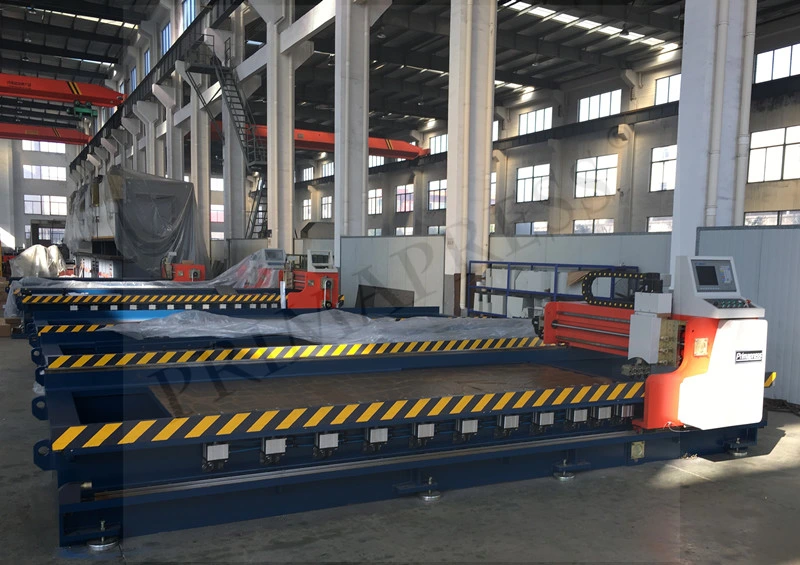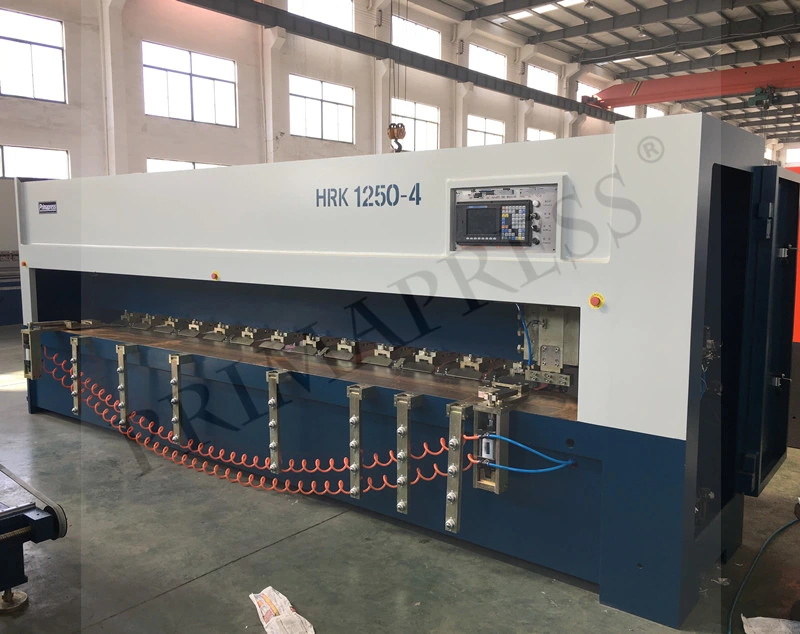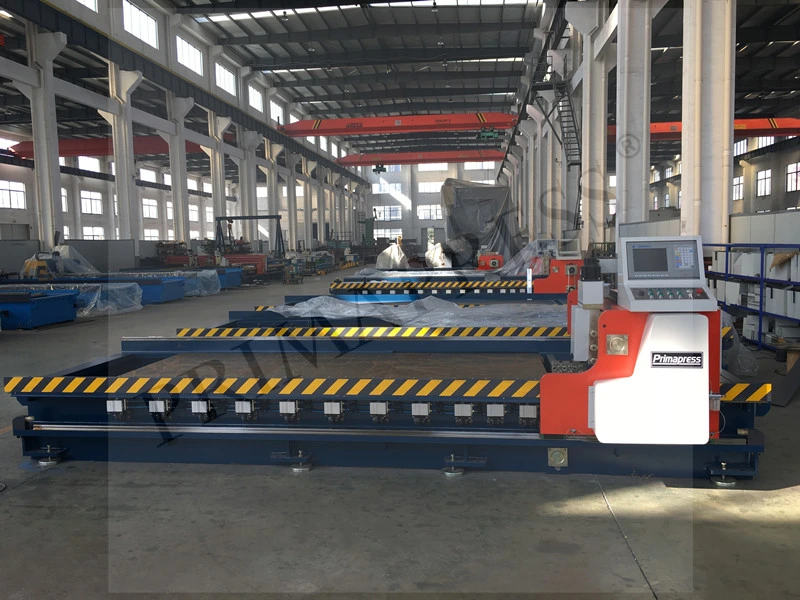 About Prima Factory:
Nanjing Prima CNC Machinery Co., Ltd. is located in the center of China's machine tool industry, Mingjue Industrial Park , Shiqiu Town, Lishui Zone, Nanjing Our company specializes in Table type CNC Fiber Laser cutting machine, exchangeable table cnc fiber laser cutting machine, press brake, shearing machine , ironworker, punching machine , HVAC ducting machine and other metal forming forging equipment development and sales, our product positioning in the middle-top quality class. We commit a modern enterprise management methods, committed management and meticulous management and zero defect operation. Based on the quality of the product management, its excellent quality, innovative design, reasonable price, and improve after-sales service to win the majority of Chinese and foreign customers praise. Primapress Brand sheet metal processing equipment. Widely used in automobile manufacturing, communications, computers and so on. Prima CNC insist on leading technology strategy, positioning in the "do-class machine, a first-class brand," the high level of long-term sales of CNC machine tools in the process, not only to cultivate a number of series of numerical control products, while cultivating a group of skilled, practical style of high-quality workforce. Enterprises have their own research and development institutions, with the domestic strong product research and development of skills. Primapress specializes in the export business, our company already has CE certification and have one international after-sales team , Our machines are widely exported to Southeast Asia, EU, USA , South America, the Middle East and other markets around 100 nations with good quality, suitable price, comprehensive after-sales service, was widely welcomed by customers and unanimously approved. Our company ambition is "build quality brand, do excellent machine",it is also the company's entrepreneurial spirit and look forward to domestic and overseas friends to visit. China Best 3 Meters Metal Sheet Roll Groover Machine, CNC V Groove Machine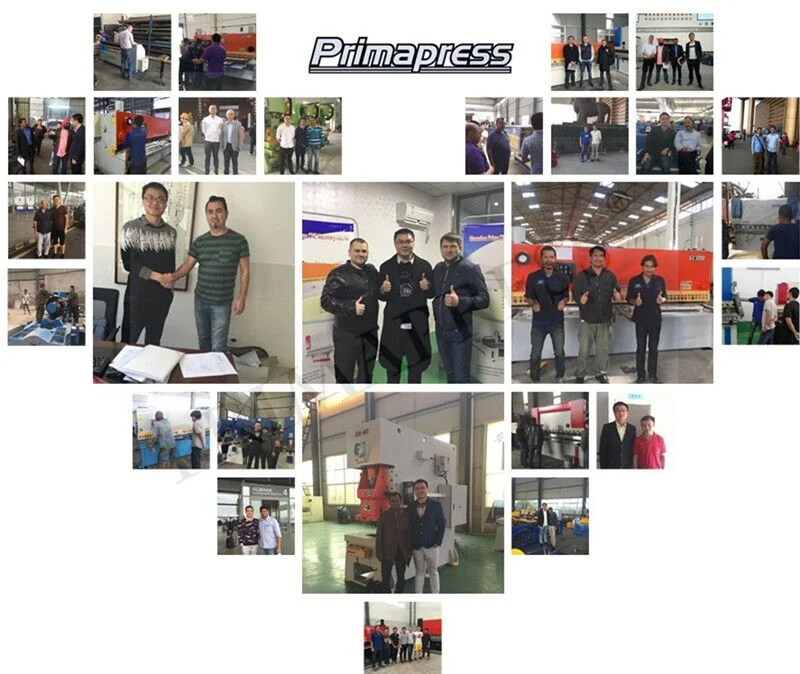 FAQ:
Q1. Trade company or manufacturer?
A: We manufacturer
Q2. Is it easy to operate for the new user ?
A: very easy Stainless steel sheet V grooving machine groover cutter cutting machine
Q3. What should I do when the machine is in trouble?
A: Take photos and videos and contact our sales at once. Stainless Cnc V-cutting Gantry Type Cnc V Grooving Machine V-notch Machine
Q4: How long does it take to learn how to operate a laser cutting machine?
A: A couple of hours
Q5: Is it harmful to human body when in operation ?
A: no,very safe. Metal Sheet V Groover Machine 4m with ISO Certifacate