1. Roller cones for hdd hole opener, Bit thirds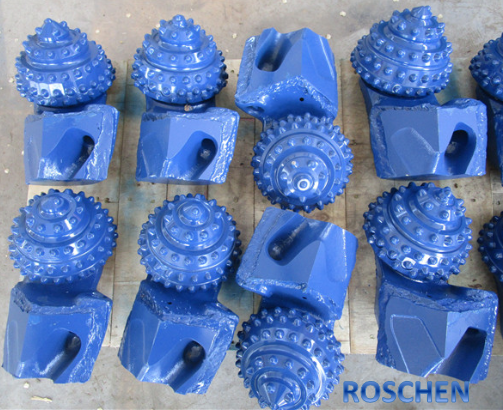 2. Packaging & Delivery

Packaging Details
roller cones for hdd hole opener for Drilling with wooden cases or as your order
Delivery Time: Shipped within 15-20 days after receive the payment

3. Interpretation of IADC CODE
First Digit (1~8):
-1, 2, and 3 designate STEEL TOOTH BITS with 1 for soft, 2 for medium and 3 for hard formations.
-4, 5, 6, 7 and 8 designate TUNGSTEN CARBIDE INSERT BITS for varying formation hardness with 4 being the softest and 8 the hardest.
Second Digit (1~4):
-1, 2, 3 and 4 are further breakdown of formation with 1 being the softest and 4 the hardest.
Third Digit (1~7):
This digit will classify the bit according to different bearing/seal type and special gauge wear protection as follows:
-1. Standard open bearing roller bit.
-2. Standard open bearing roller bit, air-cooled.
-3. Standard open bearing roller bit with gauge protection which is defined as carbide inserts in the heel of the cone.
-4. Sealed roller bearing bit.
-5. Sealed roller bearing bit with gauge protection on heel of cones.
-6. Journal sealed bearing bit. -7. Journal sealed bearing bit with gauge protection on heel of cones.
Feature Code:
The following codes are used in the fourth digit position to indicate additional features:
A: Air Application
R: Reinforced Welds
C: Center Jet
S: Standard Steel Tooth
D: Deviation Control
X: Chisel Insert
E: Extended Jet
Y: Conical Insert
G: Extra Gage Protection
Z: Other Insert Shape
J: Jet Deflection
4. Details of Tricone Bit
1) Significantly improve the drilling speed, and reduce the drilling cycle.
2) The wearing-resistance of teeth is enhanced with premium tungsten carbide hardfacing on the tooth surfaces for steel tooth bit. The durability of premium tungsten carbide inserts is improved with new formulas and new techniques for insert bit.
3) Multiple gauge protection with gauge trimmers on the heel and gauge inserts on the gauge surface of the cone, tungsten carbide inserts and hardfacing on the shirttail increases gauge holding capacity and bearing life.
4) Apply to soft, medium hard and hard formation.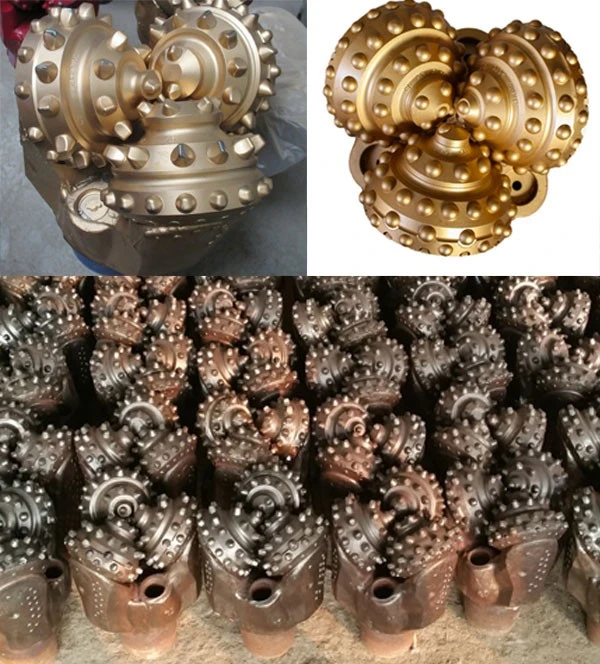 5. Factory

We are a Robert Roschen family owned Global leading manufacturer of rock drilling tools, like Roller Tricone Rock Bits, Hole Opener, Single Cone Roller Bits, PDC Bits, Diamond PCD Tricone Drill Bits, DTH Drilling Tools, such as DTH hammers and bits, DTH drill pipes, RC hammers and bits, tophammer button bits, coupling, cross bits, drill rods located in Germany, China(joint-venture).

We have rich experience in this field of Roller Tricone Bits, PDC Drill Bits, Oil Drilling Toosl, Rock Drilling tools, DTH hammers and bits for 60 years.
Owing to high quality, professional serivce and competitive price, we have gotten good reputation from our customers from all over the world, such as US, Canada, France, Spain, Italy, South Africa, South Latin Amercia, Brasil, Saudi Arabia, UAE, Iran, Malaysia, Australia, etc.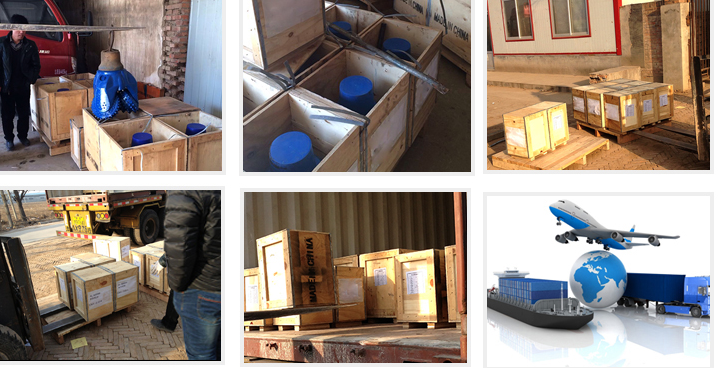 For more information please contact:

Website:
http://roschen.en.made-in-china.com
http://roschen.en.made-in-china.com
http://roschen.en.made-in-china.com




FAQ


Q: Are you a manufacturer or trading company?
A: We are a specialized manufacturer.

Q: How about the delivery terms?
1. Payment: T/T, L/C, Western Union, Paypal, 30% deposit in advance and rest before delivery.
2. Min. order quantity: 1 piece.
3. Transportation: By DHL/TNT/Fedex express, air, sea, train.

Q: How about discount?
A: Price is based on products and order quantity.

Q: Do you accept sample order?
A: Yes sure, please contact us for details.

Q: How about your after-sales service?
A: As a manufacturer, we offer promt technology support for all problems and questions. Besides, we accept goods return or replace for quality problem.

Q: How does your company control the quality?
A: Quality first. In order to guarantee high quality for our products, Roschen always makes a serious inspection for all products and raw materials in strict procedure.