Rock Sand Making Machine Price, Vsi Vertical Shaft Impact Crusher, Vsi Vertical Shaft Sand Making Machine
Introduction of VSI Vertical Shaft Impact Sand Crusher, Sand Making Machine
Sand making machine is also known as vertical shaft impact crusher. Advanced double-pump oil lubrication system guarantee shaft bearing lower temperature increase, longer life time, more reliable operation. Main shaft is equipped with imported precision rolling bearing. It makes main shaft work stable, lengthen maintenance cycle, increases productivity.
Working Principle of VSI Vertical Shaft Impact Sand Crusher, Sand Making Machine
The materials enter into the crusher through the feed hopper, and divided into two parts by the distributor; one part enters into the high-speed rotating impeller through the middle of the distributor, the materials will be cast out from three evenly-arranged interval channels at the speed of 60-75m/s; first, the materials will be shocked and crushed with the part of materials freely fallen from around the distributor, then they will be concussed onto the material lining in the whirl compartment, rebounded by this lining, they will be concussed onto the top of the whirl compartment in upswept direction; then the movement direction will be altered, moving downward, and the materials launched from the impeller channel will form the continuous material screen. By this way, the materials will be crashed, fractionized and grinded in the whirl crushing compartment for two or many times. The crushed materials will be discharged from the lower opening to form a closed circuit with the circular screen system. Generally, the materials can be crushed to be below 20 meshes through three circulations.

Application of VSI Vertical Shaft Impact Sand Crusher, Sand Making Machine
Material: rock, abrasives, refractories, cement clinker, quartz, iron ore, concrete aggregate, river gravel, granite, basalt, gray aluminum rocks, andesite, limestone, and etc.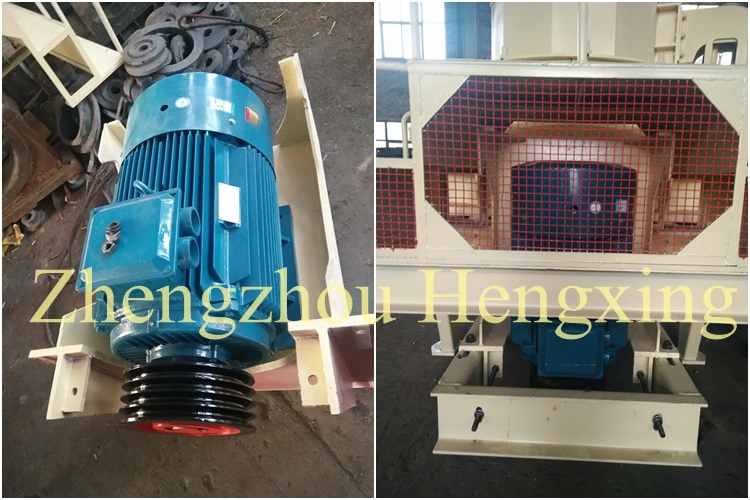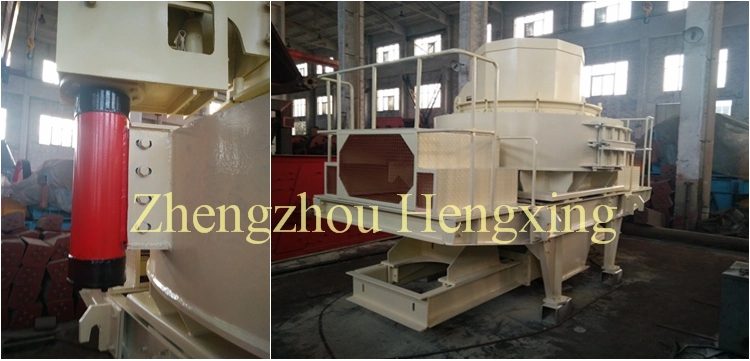 Advantages of VSI Vertical Shaft Impact Sand Crusher, Sand Making Machine
1. It is suitable for a large scale production factory with 50-300 t/h production capacity.
2. The production cost of finished sand is the 3/5 times of the conventional production line.
3. Using sand making machine is energy saving, Besides, its crushing ratio is big.
4. The shape of product is excellent and likes a cube. There are few needle flakes products in the finished sand.
5. The products can put together tightly. And the iron pollution is very low.


Features of VSI Vertical Shaft Impact Sand Crusher, Sand Making Machine
1. Hydraulic lifting mechanism of upper cover can move away the cover easily, which saves man power during maintenance.
2. Over-vibration device is equipped. There will be alarm when vibration surpasses a stipulated figure. It will stop the machine, in order to protect it.
3. Special dust-proof design for main shaft bearing fully avoid dust entering bearing lubrication part, which make sure the machine work normally.
4. Special feed opening structure makes it possible that center feeding and ring feeding comes together, in order to meet requirement of different stones. In addition, this equipment can not only crush stone, but also iron.
5. Shape of material-through device is better designed, which improve the utilization ratio.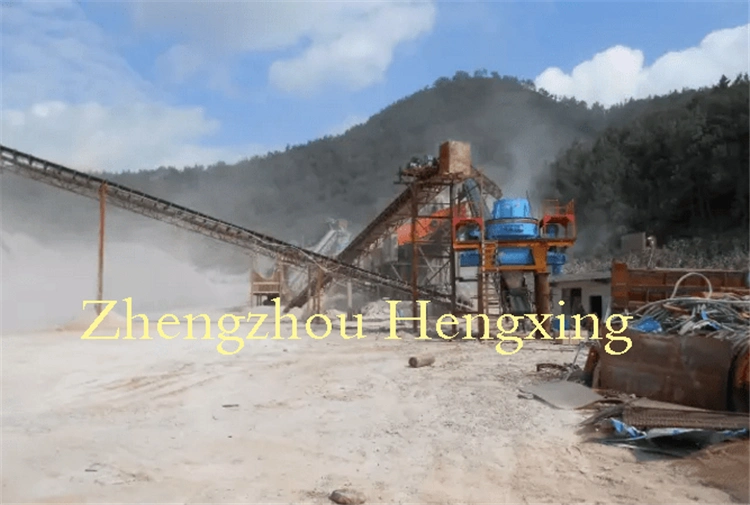 Parameters of VSI Vertical Shaft Impact Sand Crusher, Sand Making Machine
Type

Central & circular cascade
(t/h)

Fully central feeding

(t/h)

Max. soft material feeding size

(mm)

Max. hard material feeding size

(mm)

Rotation speed (r/min)


Dimension

(mm)

Weight

(kg)

VSI-7611

120-180

60-90

<35

<30

1700-1890

3600*2248*2533

10000

VSI-8518

200-260

100-130

<40

<35

1520-1690

4378*2350*2667

12000

VSI-9526

300-380

150-190

<45

<40

1360-1510

4640*2650*2800

16000

VSI-1140

450-520

225-260

<50

<45

1180-1310

5570*2900*3000

25600

VSI-1145

500-640

250-360

<50

<45

1100-1310

5100*2790*3320

27500
Hydraulic Station of VSI Vertical Shaft Impact Sand Crusher, Sand Making Machine
Power supply: AC 380V, 50Hz

Lubrication hydraulic pressure station

Rate

6(L/min)

Double oil pumps motor's power

Double oil pumps assure enough oil supply; Switch off automatically without oil flower or oil pressure; Water cooling in summer, engine heating up in winter.

Overall dimension

820*520*1270mm

Fuel tank

heater power

2kw
Our Services
Our mission is providing our clients timely, rapidly, and efficiently services.
√ Rapid Reply
To the issue you propose, or the feedback, we are sure to make reply soon.
√ Providing Solution Design:
According to the results of communication with you, we will provide a design solution for you speedly.
√ Inspection Our Factory and Machines:
If you have interests, welcome to visit our factory and inspect the machine.
√ Order execution:
Provide equipment layout draw, foundation draw and detailed equipment manauls. Timely report you the manufacturing schedule and related photos.
√ Delivery fast:
We can arrange fast, safe shippment on time.
√ After-sales service:
If you need, we will dispatch engineer to the site to guide installation, debugging and training operators. Installation and operation workers are offered if you need
Company Information
Zhengzhou HengXing Heavy Equipment Co.,Ltd
Is a joint stock corporation integrating scientific research, manufacture, marketing and exporting with the main target at the large and medium sized series of heavy duty equipments for mining, ore selecting, wall materials, formed coal, metallurgy and ect. The company located at Zhengzhou National High-Tech Development Zone.
Our company has set up the computer information within the company, computer managerment on production, CAD and CAPP on production research and process design. Our company also equipped with pow-erful machines and equipments for machineing, forging, rivet welding, carburization heat processing. At the same time our company has a long term cooperation relationship with the research institutes at home and aborad, introduced the base with advanced technology, process and detection for the development of the new products and promotion of the technology