Introduction of YN27C Internal combustion gasoline rock drill
YN27C Internal Combustion Rock Drill is a hand-operated rock-drilling tool.
Merits: Easy to operate,Time-saving and Effortless.Drilling faster and more efficient.
Usage: Available for drilling,splitting breaking, ramming, shovelling. And widely used in mining,road-contruction, quarrying and national defense construction,etc.
Parameters of YN27C Internal combustion gasoline rock drill
1.Weight of the main machine

27kg

2.Overall dimension

746×315× 229mm

3.Type of engine

single cylinder,air cooled two strokes

4.Cylinder Diameter×Stroke of piston

58 × 70mm

5. Rotating speed of engine

≥2450r/min

6.Displacement of engine piston

185cm

³

7.Type of carburetor

hand needle valve,no floating type

8.Ignition system

Controllable silicon contactless system

9. Drilling speed

(mean value of five holes) ≥ 250mm /min

10. Max. drilling depth

6m

11.Fuel consumption

0.12 L/m

12.Tank capacity

≥ 1.14L

13. Mixing ratio of gasoline and lubrication oil (in volumes)

12:1

14. End of drill rod dimensions:

hexagonal 22 × 108mm

15. Rotating speed of drill rod

≥200r/min

16. Clearance of Spark plug

0.5 -0.7mm
We will provide 1pc 34mm drill bits and 1pc 60cm drill rod for you with our YN27C when delivery.
Images of YN27C Internal combustion gasoline rock drill

Packing picture and parts: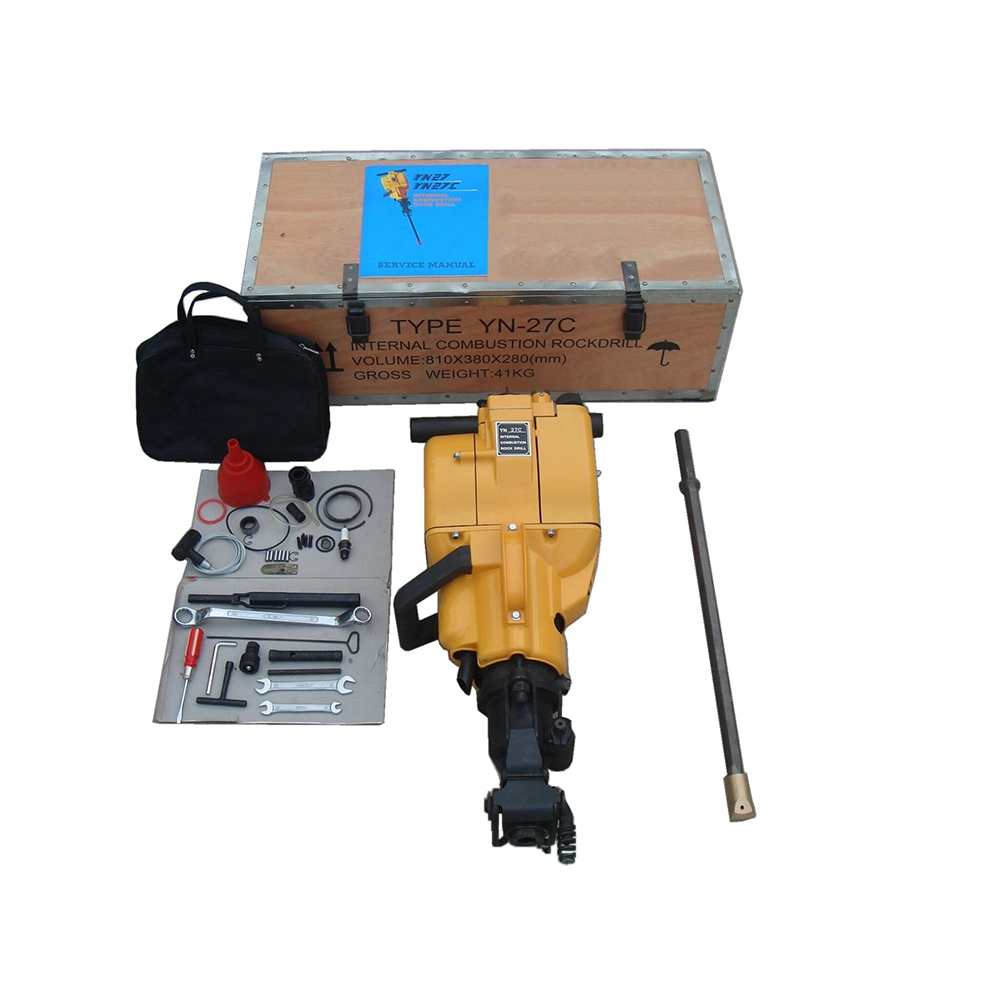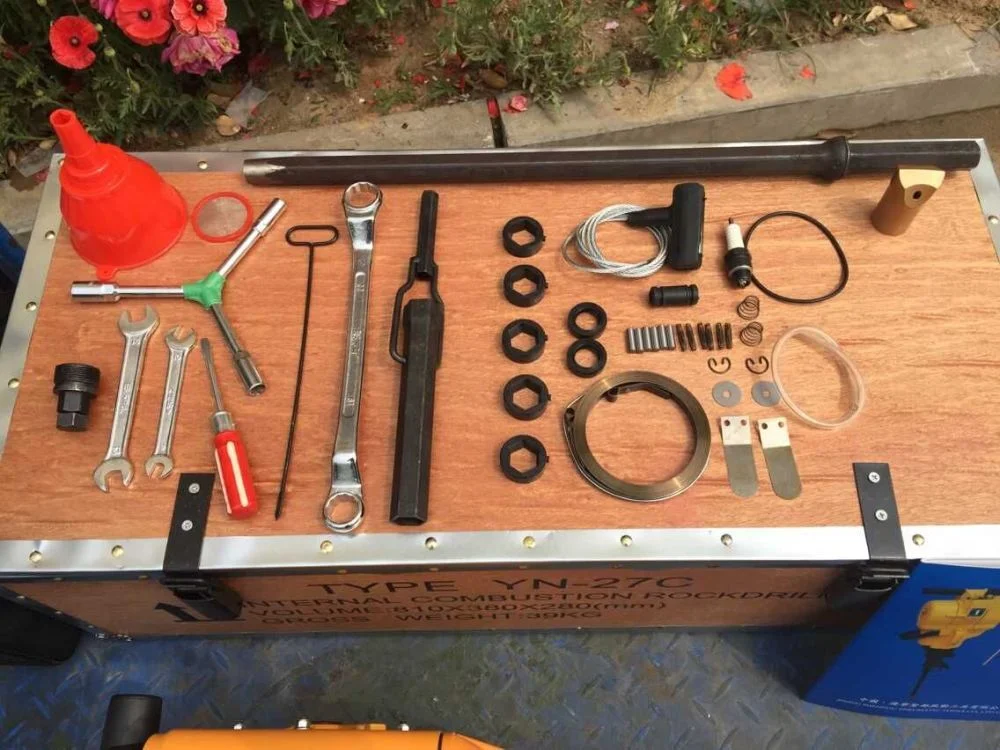 Rock drill picture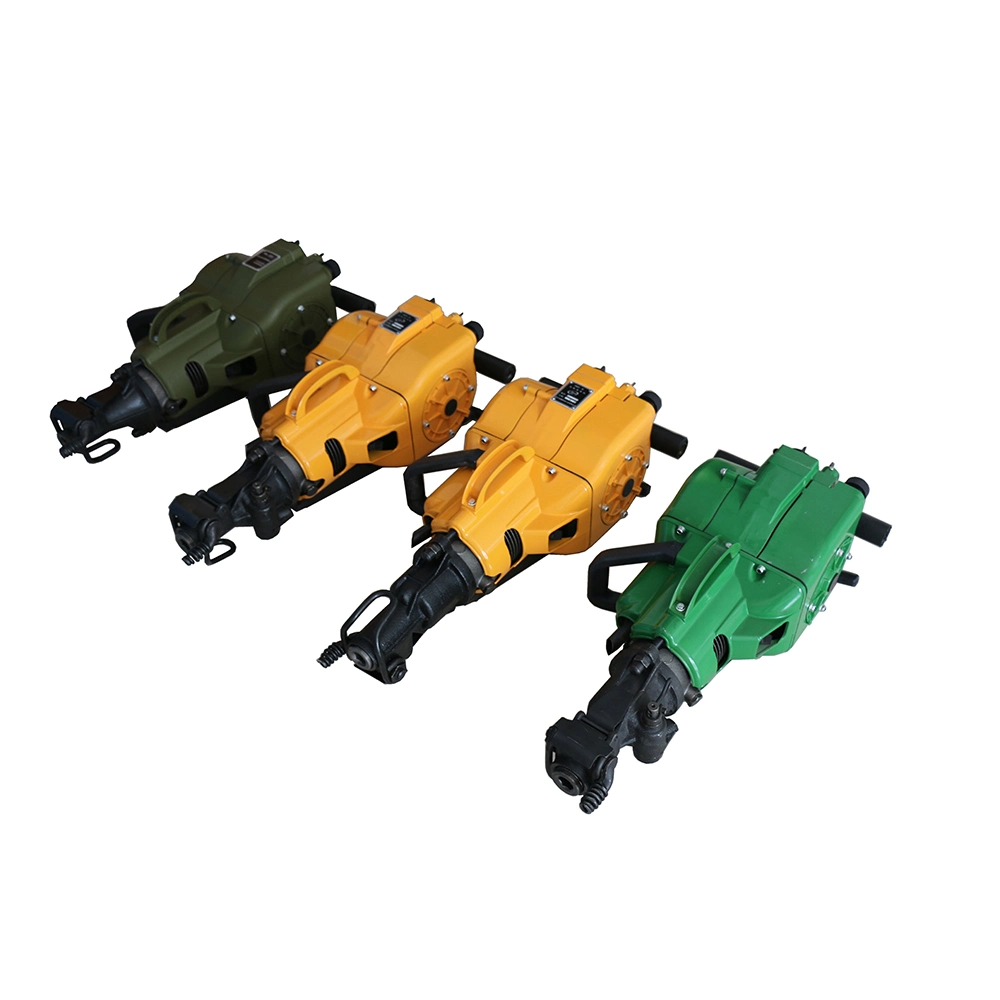 YN27C (pionjar 120) Rock drill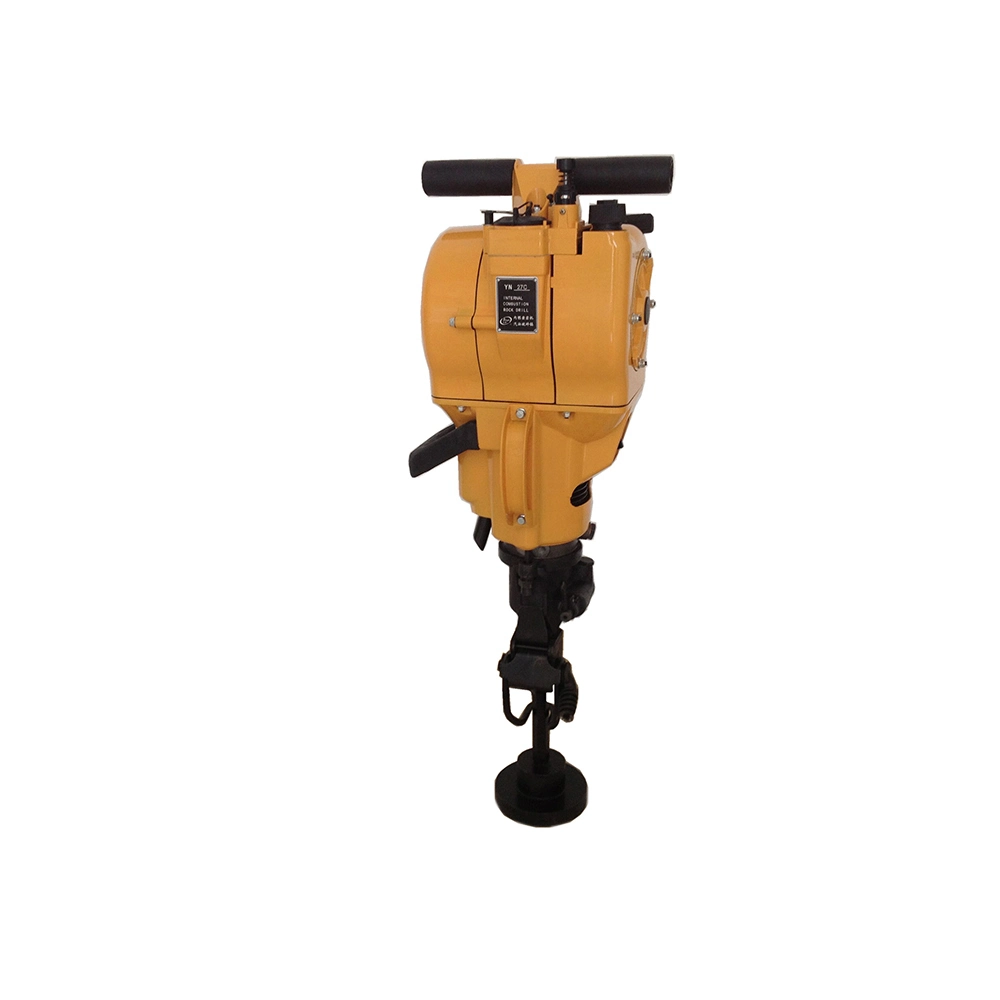 YN27C Internal Combustion rock drill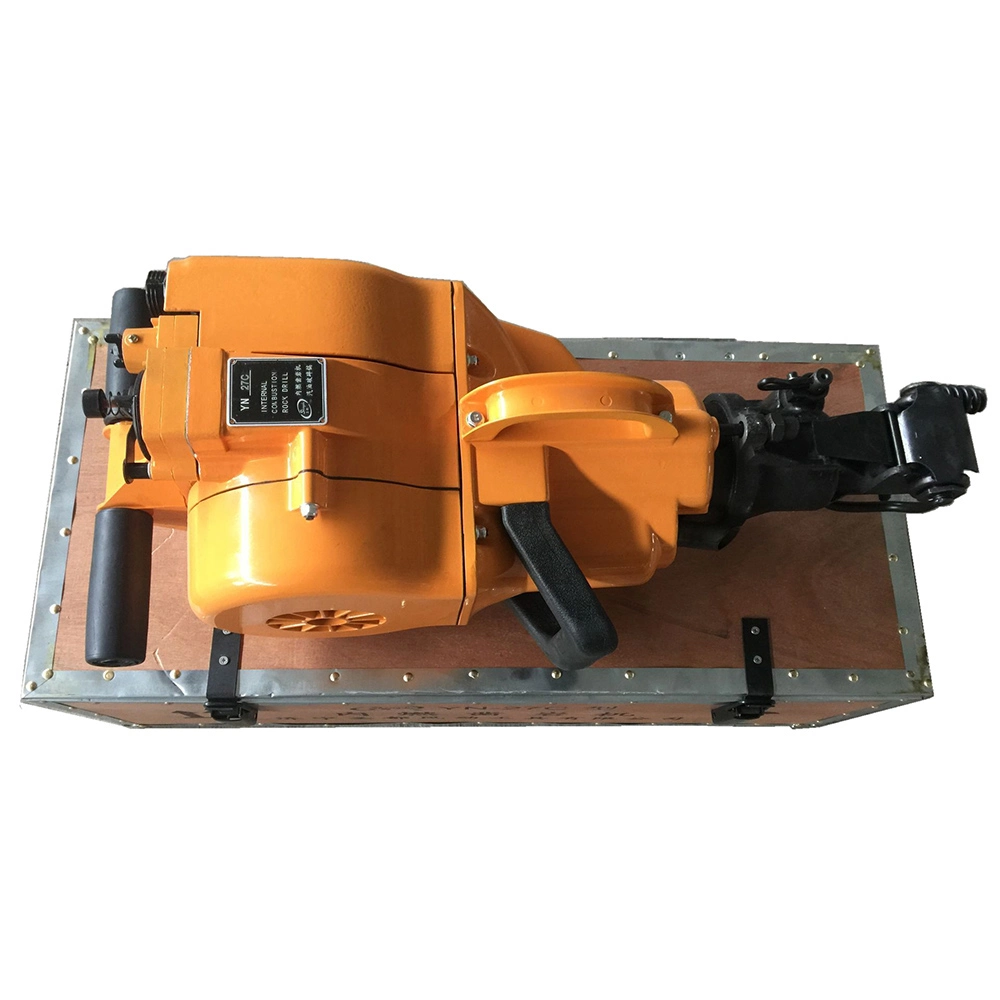 YN27C rock drill match with drill rod and drill bit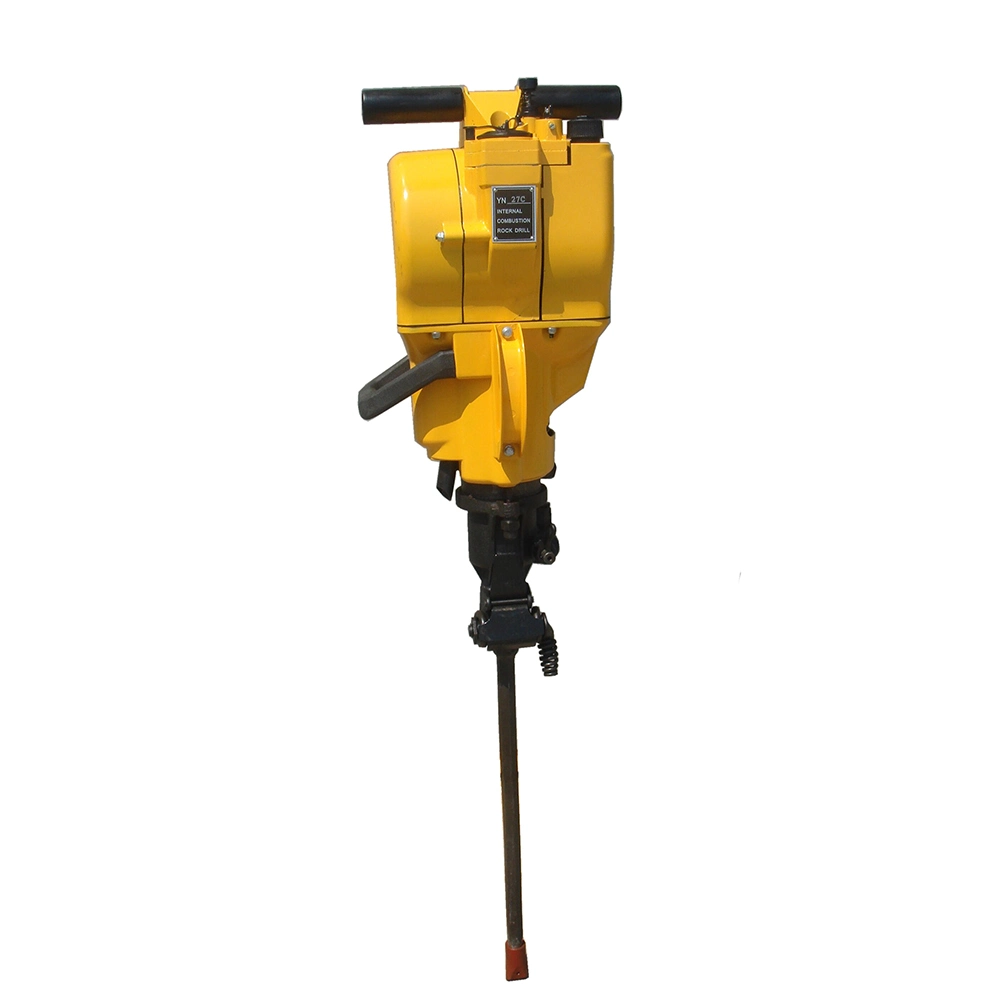 Workshop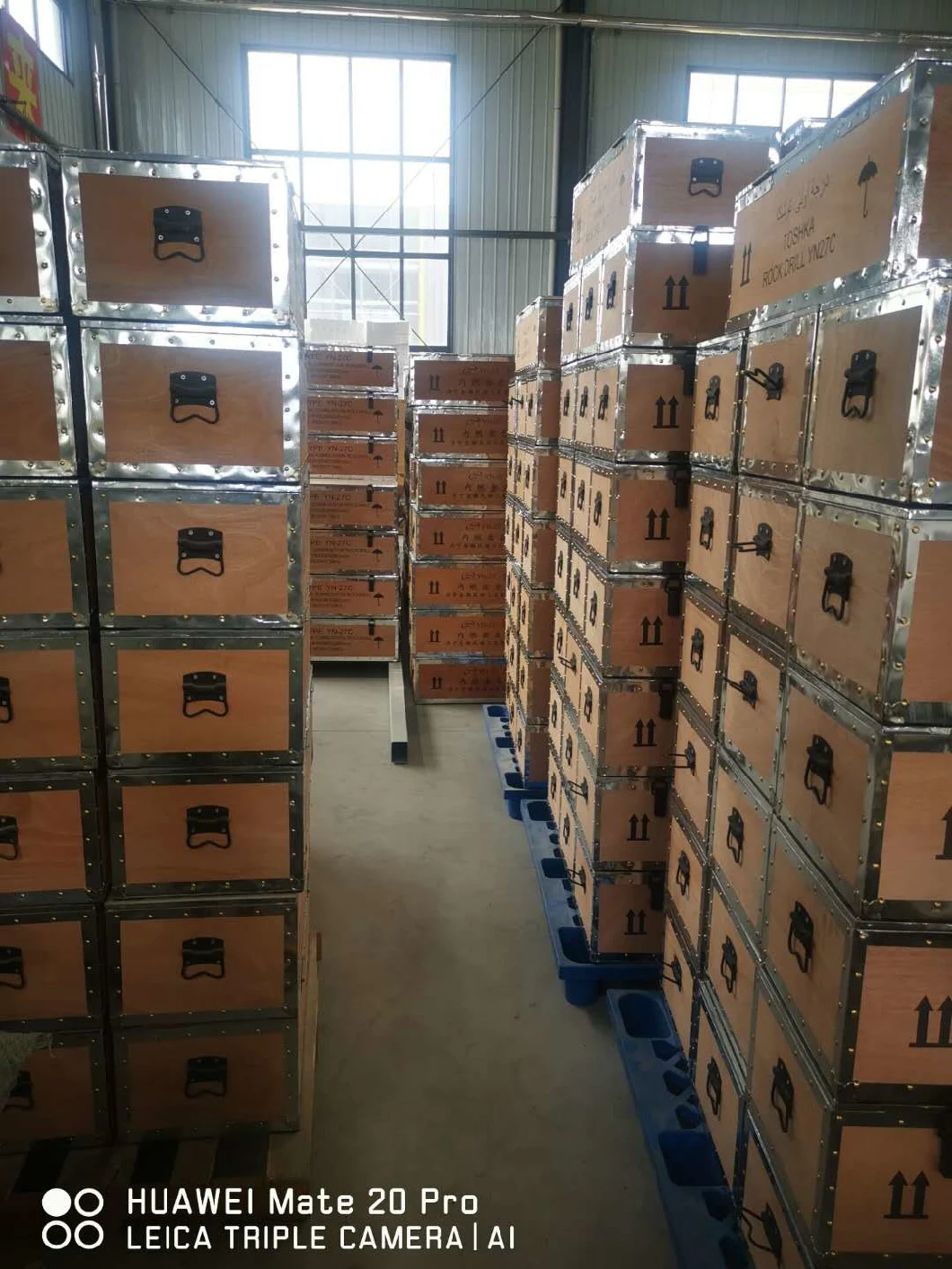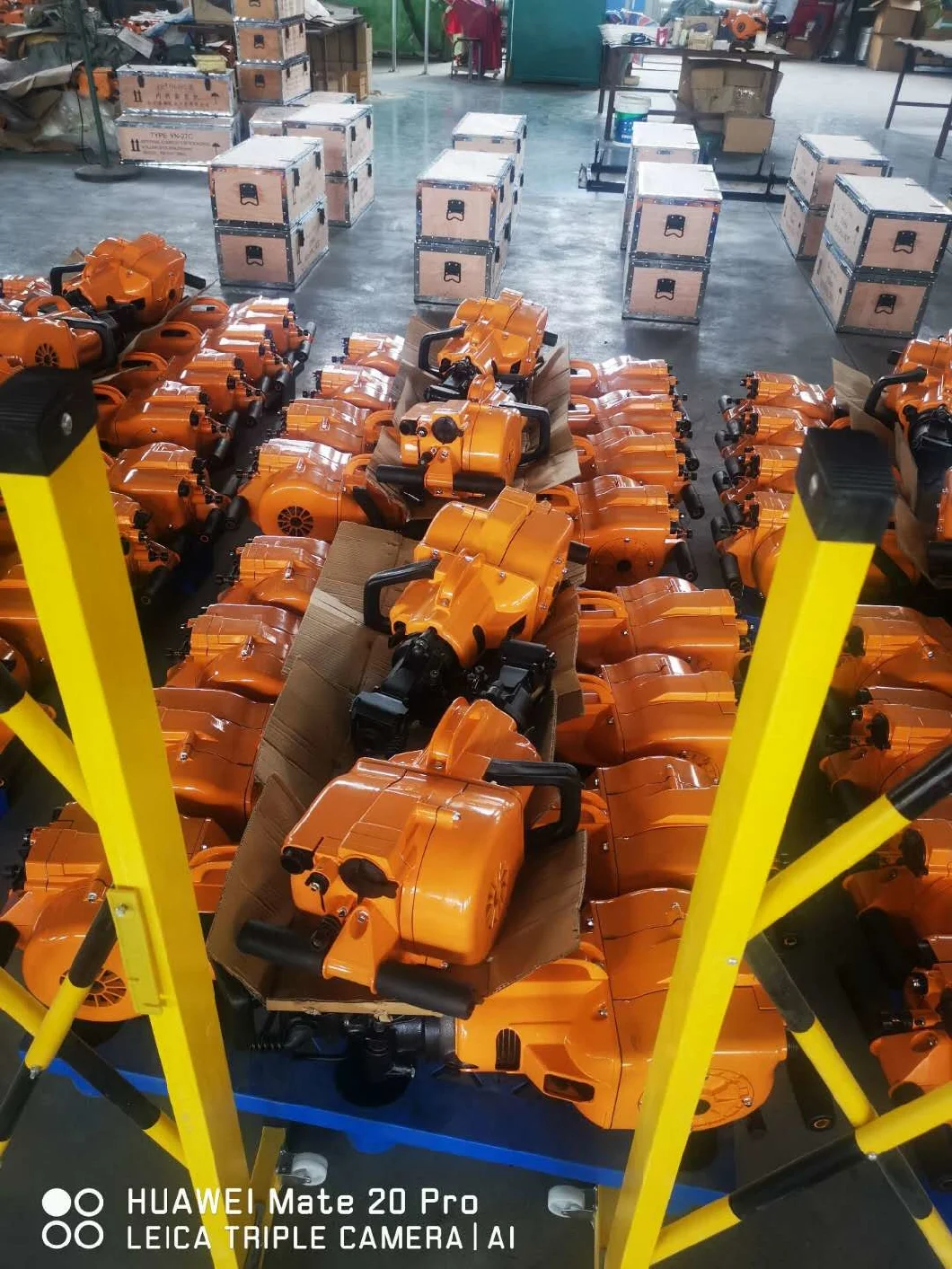 Packing picture (English version manual)