High speed crawler DTH rock blasting drilling rig machine with Atlas Copco equipment


Application
Made by ATLAS COPCO Joint venture subsidiary,A7 hydraulic crawler DTH borehole drilling rig machine is a multi-functional drill rig driven by internal combustion engine, the drilling power was provided by hydraulic system except for impacting and the hole cleaning wind.A7 hydraulic crawler drilling rig is widely used for blast - hole drilling in the mines and quarries. It is also used for anchor in road, railway, power station, civil engineering and building etc.
Characteristics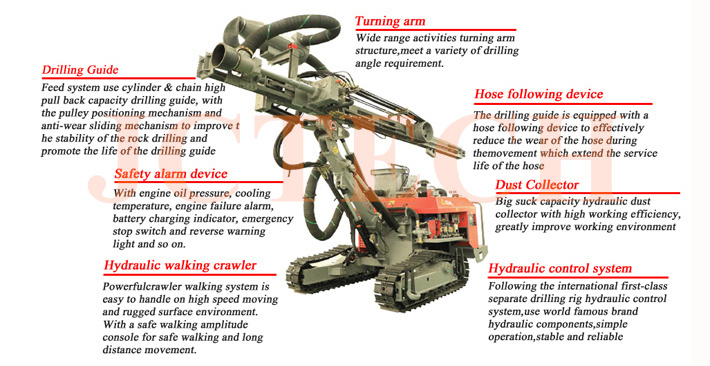 Specification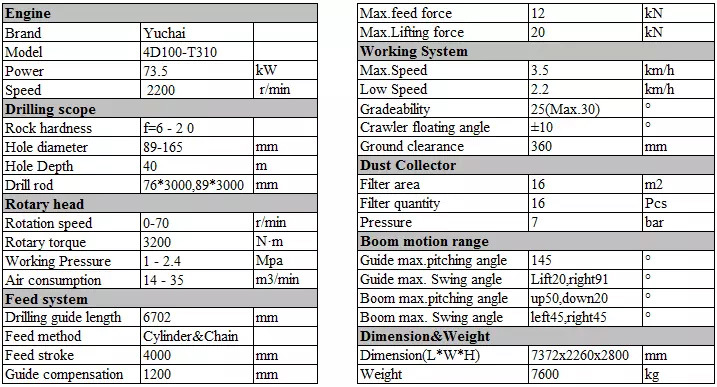 Packing& Delivery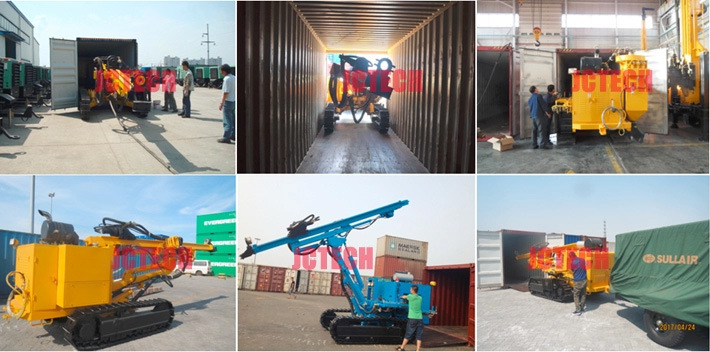 Service
In our after sales service system, We establish perfect control system strictly according to ISO-9000 series, in this system, technology date and problem solve solution and preventive measures will be provided in any maintain project, all the spare parts will be used in new OEM products with installation instructions, packing list, manufacturer's instruction, qualification and Warranty certificate.
We provide "one equipment & one case, endless service, namely the after sales service begin from the order confirmation, last for the working life of the equipment.