New Condition Economic Fanuc China Factory CNC Milling Machine CNC Linears guide Milling Machine Center for metal(VMC850L)
Note: It is a price of standard machine,for the final price and configuration please contact us!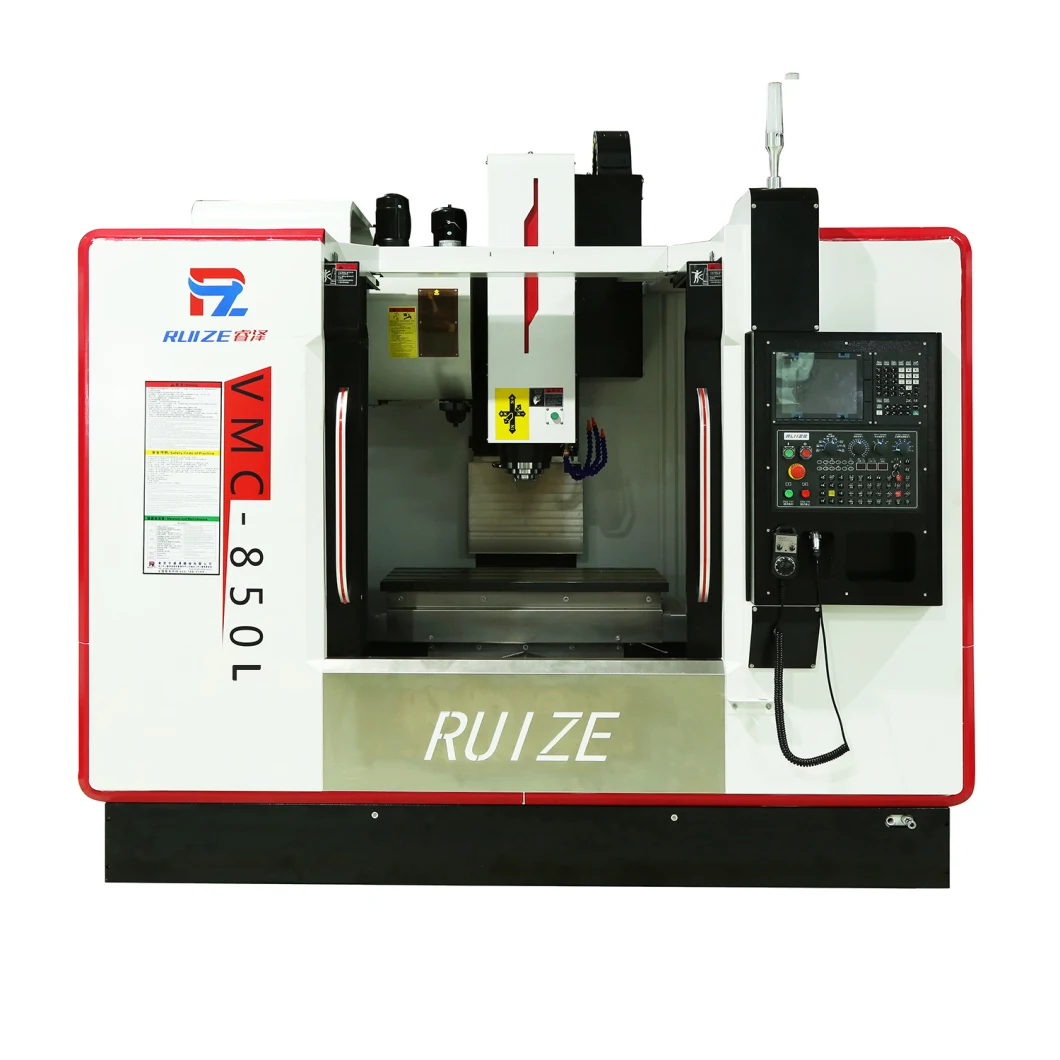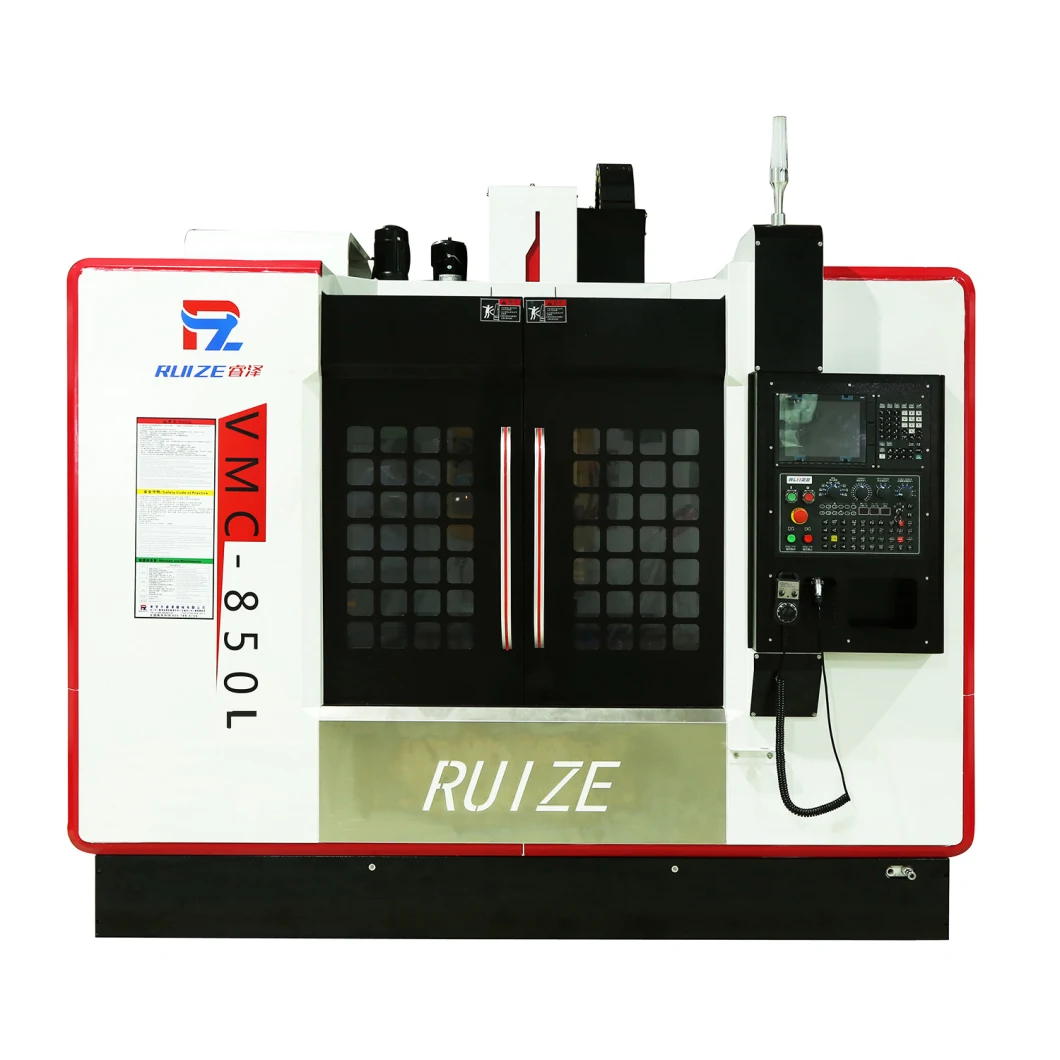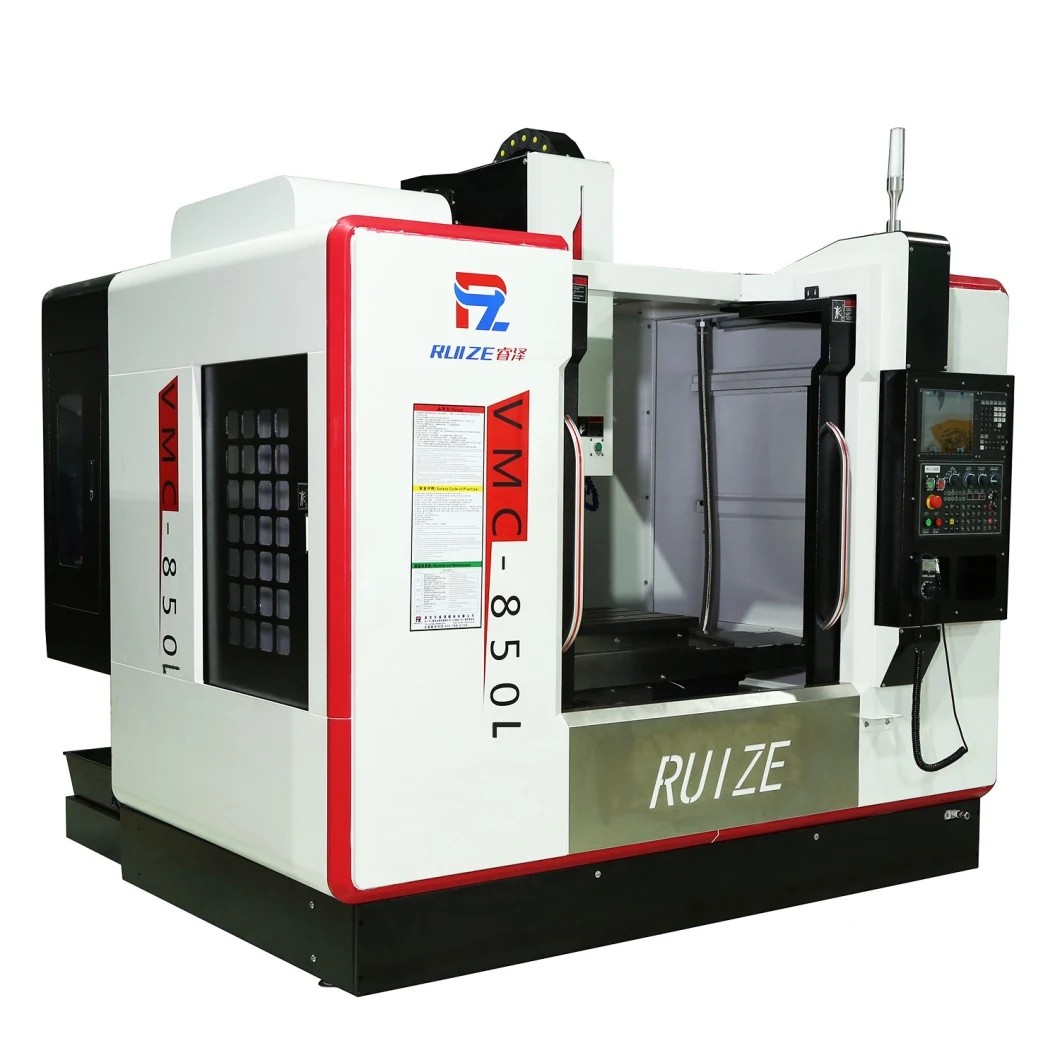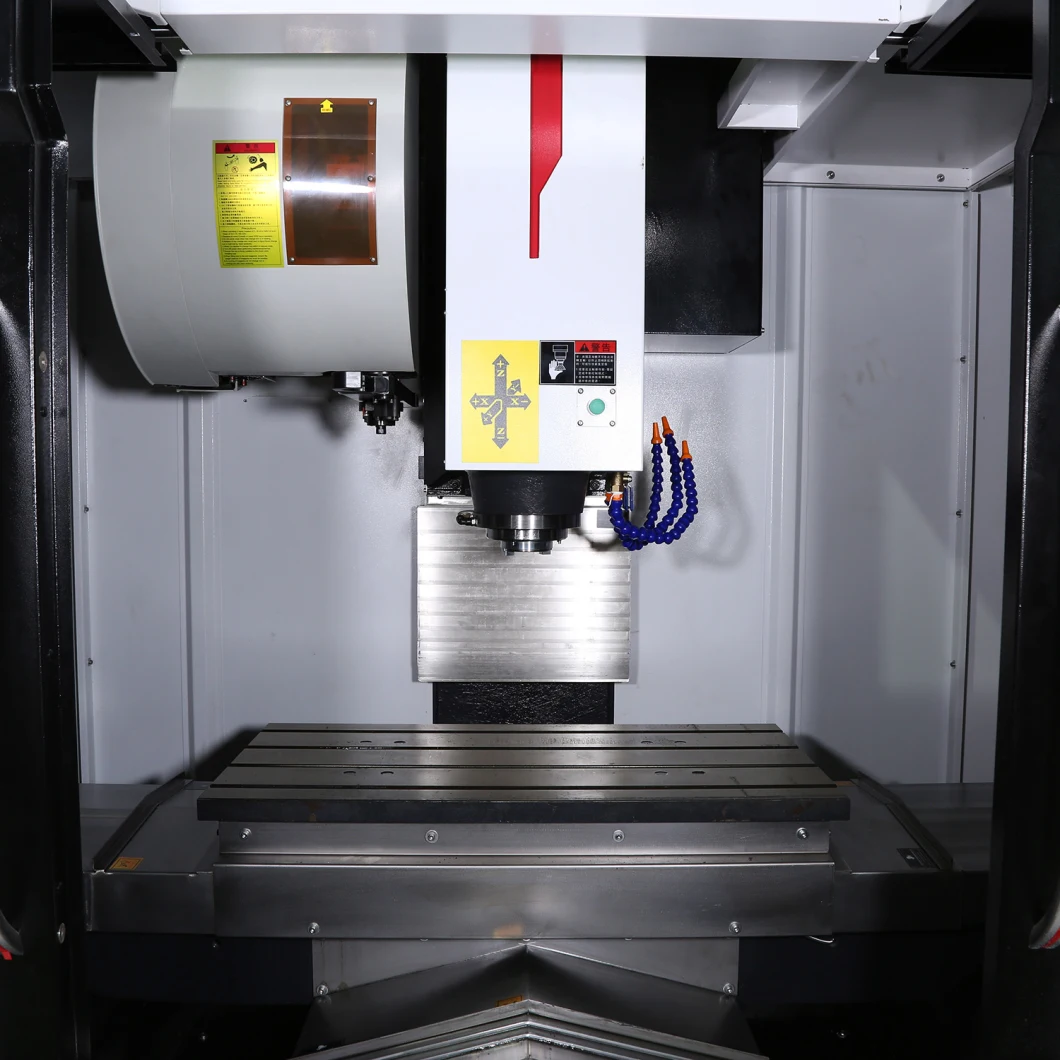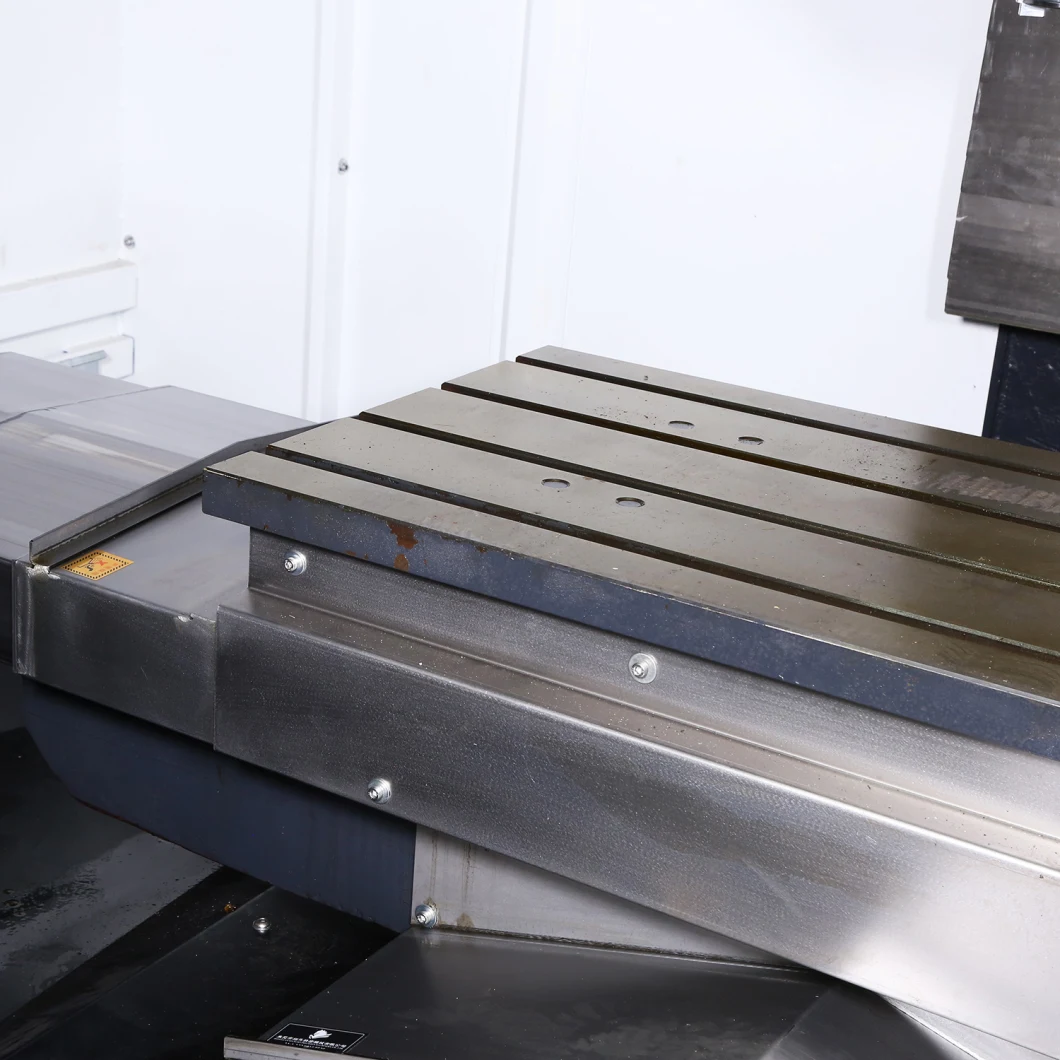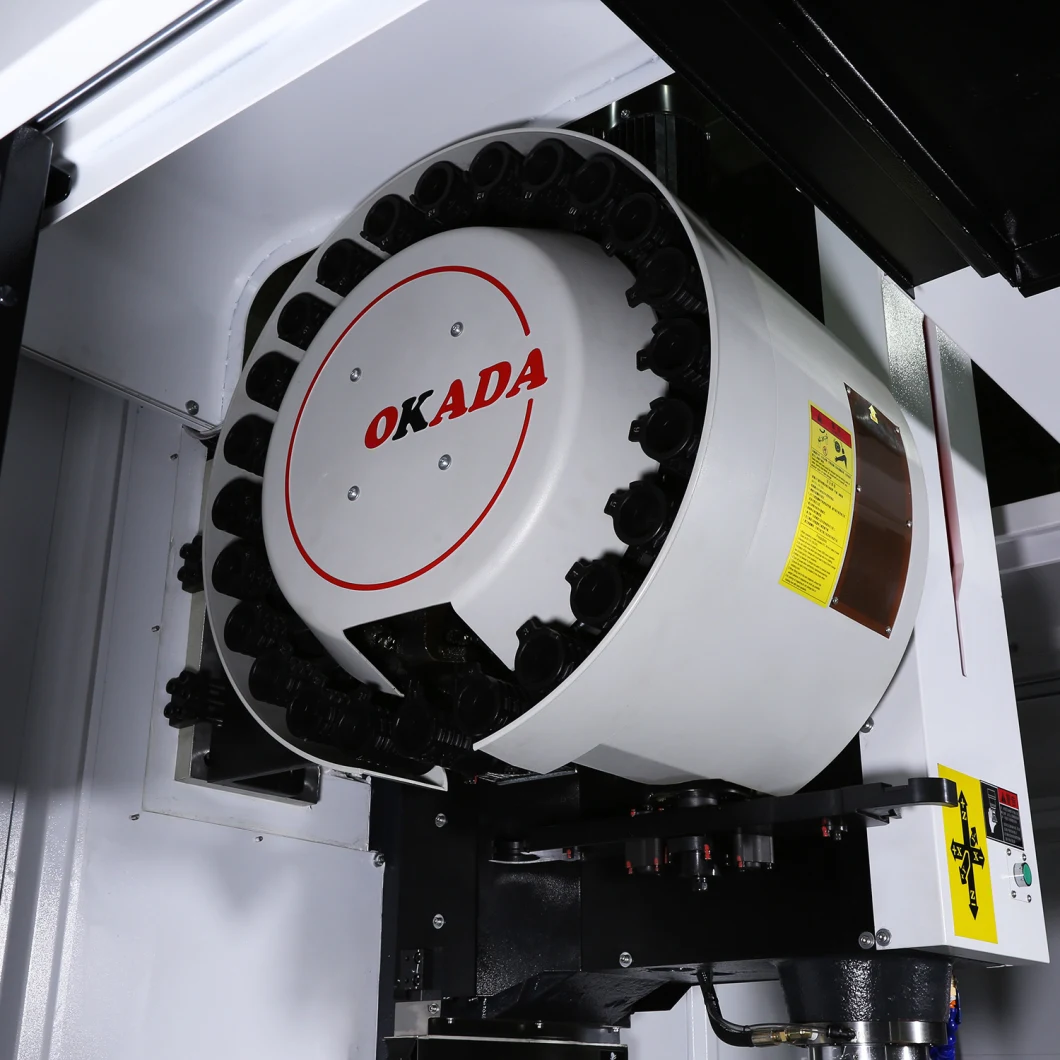 Feature description
1. X.Y axis liner rail, Z-axis box way ensures good cycle accuracy and cutting force
2. Box-shaped base, large span A-type column ensures good precision retention
3. The precision ball screw adopts double nut design. The two ends of the support are locked by five ball bearings and pre-tensioned to ensure the accuracy of thermal expansion remains unchanged
4. All types of lubricant systems use volumetric dispensing valves, ensure that all lubrication points are evenly supplied, maintain mechanically good lubrication, extended service life
Machine Features:
1. The A-shaped ribbed structure of the base is adopted to improve the vibration absorption effect. The overall castings are designed with box body to achieve high bending rigidity.
2. The structure is made of high quality Melamine sodium cast iron, tempered to eliminate internal stress and ensure the best rigidity accuracy.
3. High-rigidity structure derived from many years of accumulated numerical control and rationalization of institutions slender ratio design, casting anti-compression and anti-lateral bending capacity.
4. High-speed tool changer design, with the forewarning sensor control, combined with high-performance knife system to carry out tool change, tool change speed, high-speed tool change function.
Model

VMC850L

VMC1060L

Stroke

X-axis travel mm

800

1000

Y-axis travel mm

500

600

Z-axis travel mm

500

600

Spindle nose to table distance mm

110-610

150-670

Spindle center to column distance mm

560

655

Workbench

Workbench area mm

1000x500

1300x600

Maximum load kg

450

700

T-shaped number of slots

5

5

T-type structure size mm

18

18

Spindle

Spindle speed (standard) r.p.m

8000

8000

Spindle speed (special) r.p.m

12000-15000

12000-15000

Spindle horsepower HP (KW)

10(7.5)

15(11)

Spindle end specifications

BT-40

BT-40

Feed

Three-axis rapid feed mm / min

24000/24000/18000

24000/24000/18000

Three-axis cutting feed mm / min

1-8000

1-8000

Other

Tool magazine position

24

24

Three-axis motor power KW

3/3/3

3/3/3

Positioning accuracy mm

±0.005/300

±0.005/300

Repeatability mm

±0.003/300

±0.003/300

Controller

SYNTEC 21MA, MISUBISHI: M80A/M80B, FANUC: 0i-MF, SIMENS 828D

Cutting water pump HP

1/2

1/2

Electricity demand KVA

35

35

Air pressure specification bar

6~7

6~7

Mechanical weight kg

5000

8000

Mechanical dimensions mm

2400x2400x2300

3310x2650x2900
Standard Accessories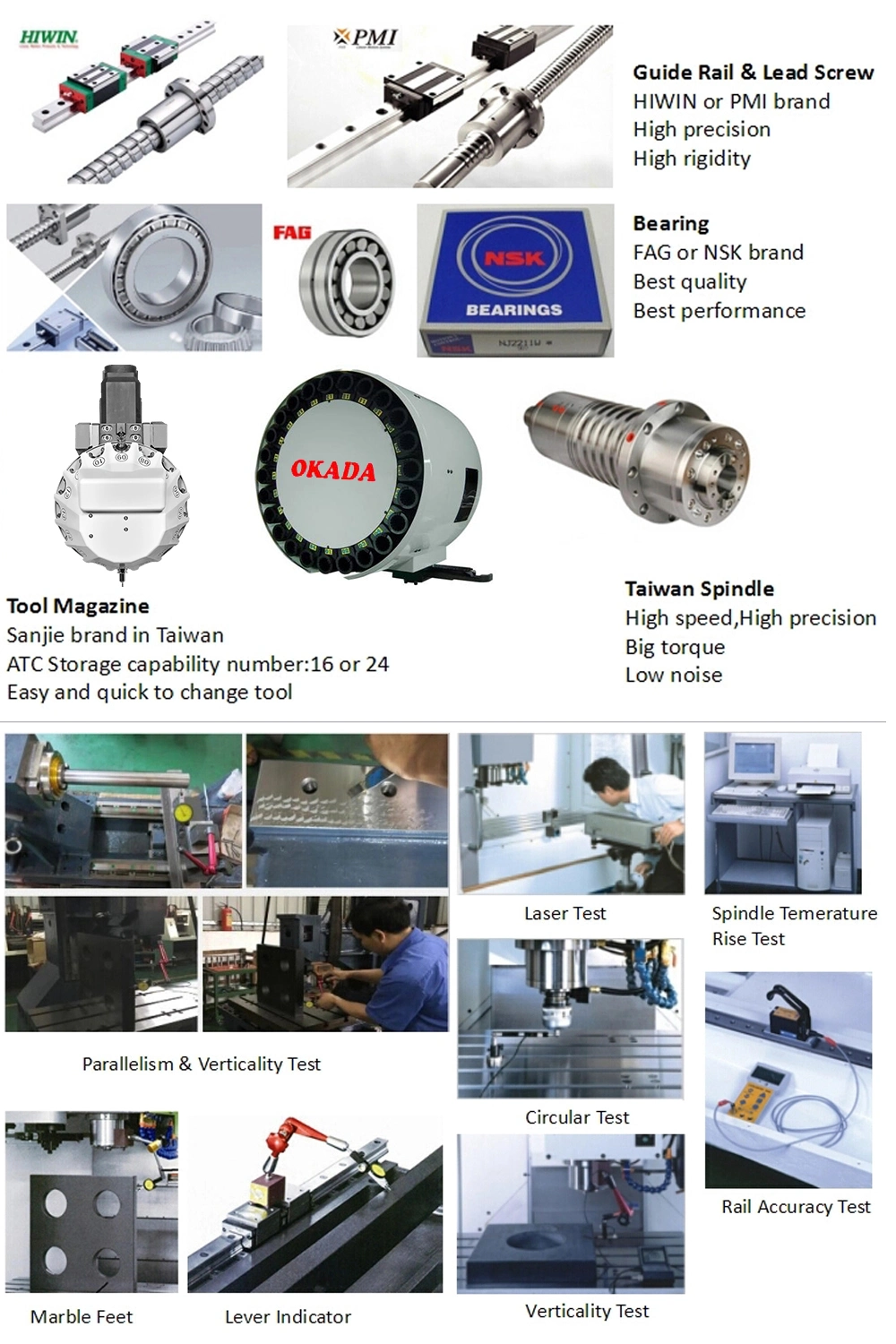 Company information
Dongguan Ruize Machinery Co.,Ltd is founded in Dongguan City,Guangdong Province,which is a sino-Taiwan joint venture,and a professional CNC equipment manufacturer intergrating R&D,production,sales and service.

Ruize machinery has the deep cooperation partnership with Japan Mitsubishi, Fanuc,Taiwan Syntec and Taiwan PMI. The company adhering to the "integrity,innovation,sustainable,harmonious"business philosophy,dedicated to provide customers the most stable and reliable products and 24 hours security service,the company has a strong professional technical team, has been leading in the domestic industry.
Ruize machinery has drilling and tapping machine center,high speed parts milling machine center,gantry machine center and CNC lathe.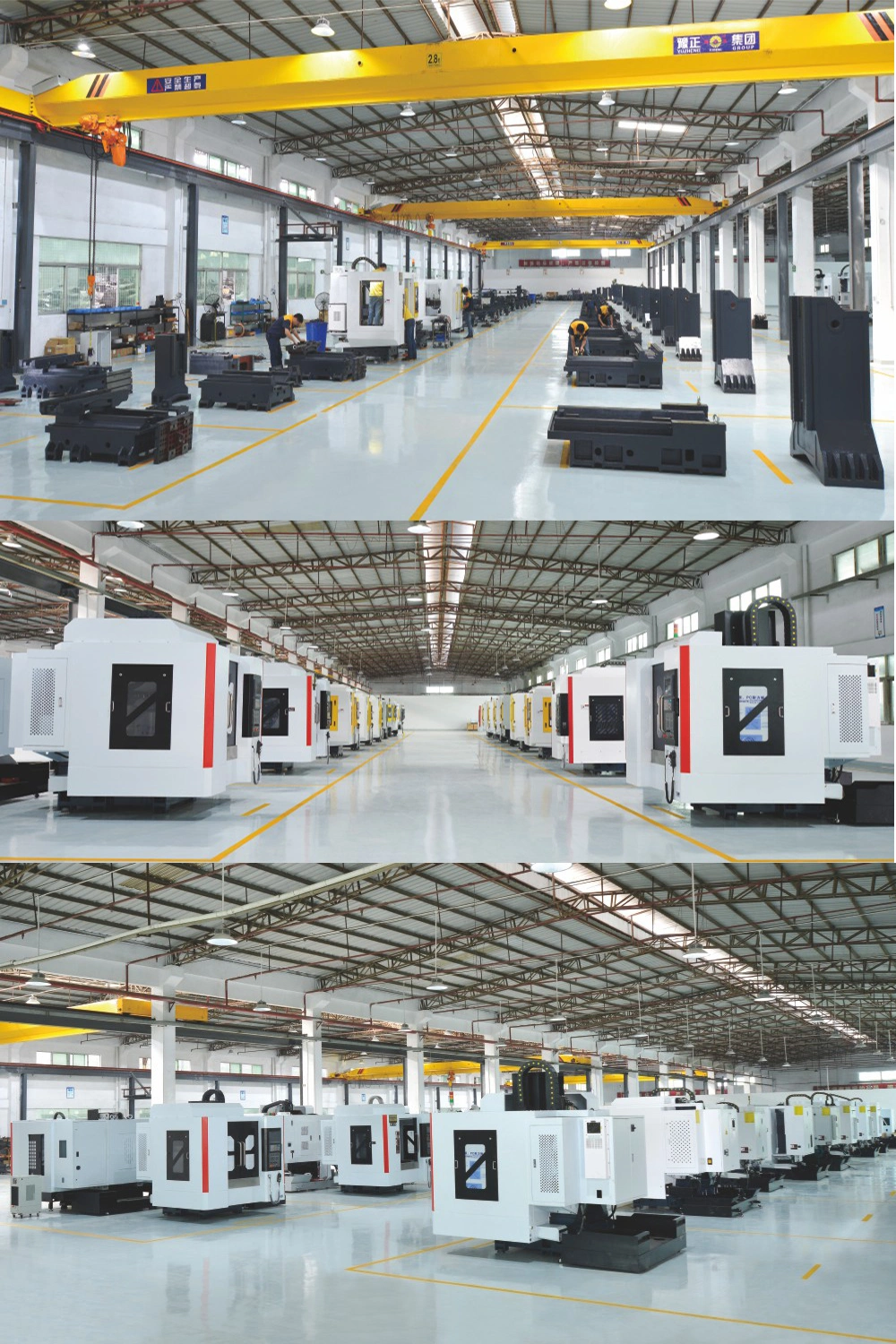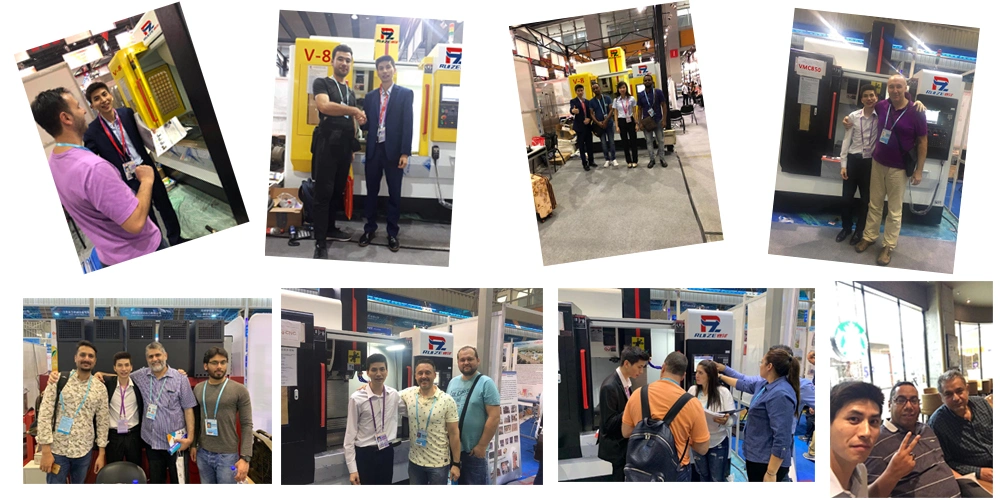 Machine Processiong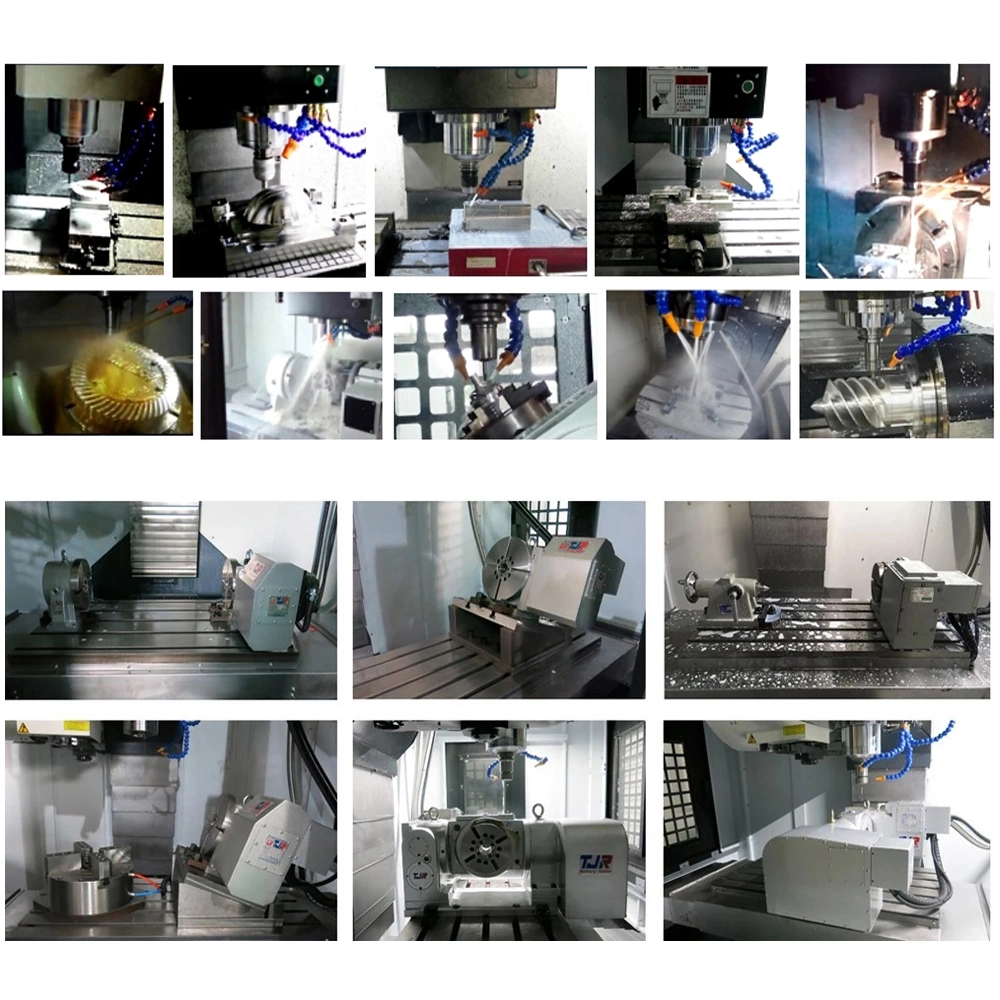 Packing and Shipping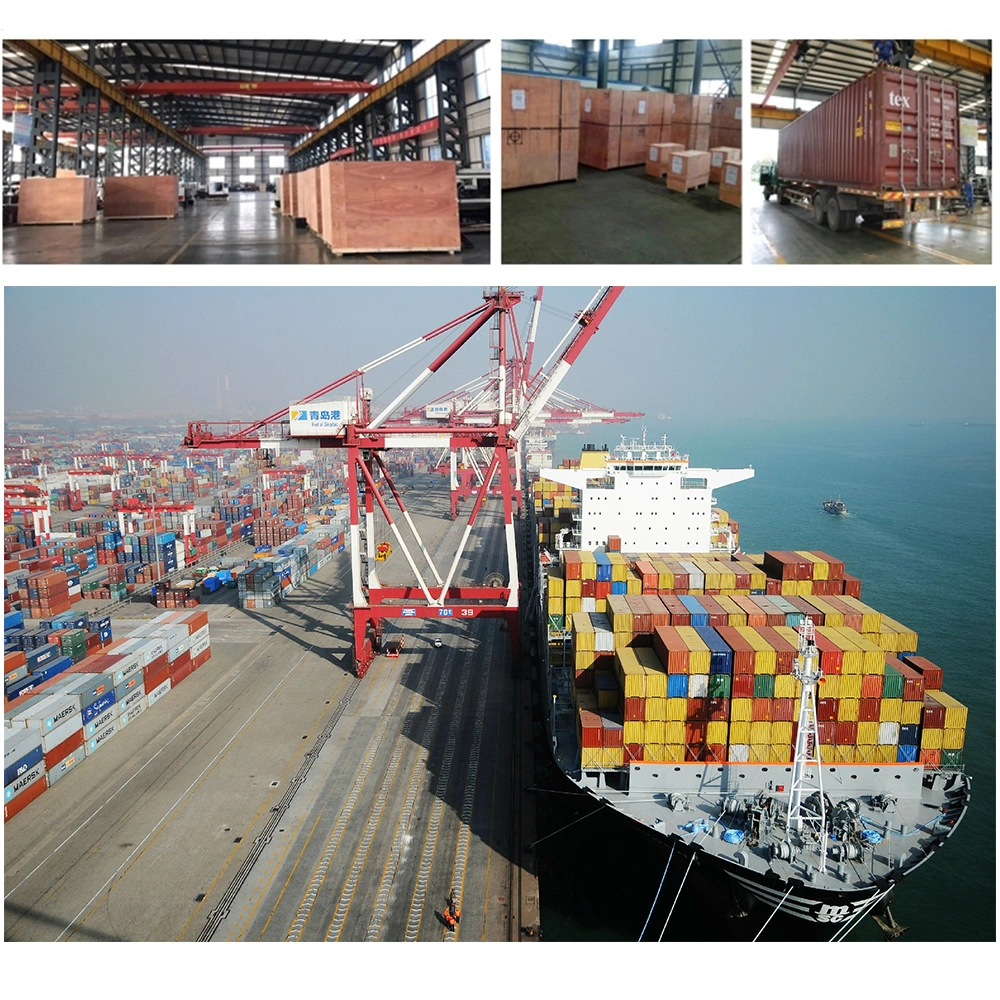 Certification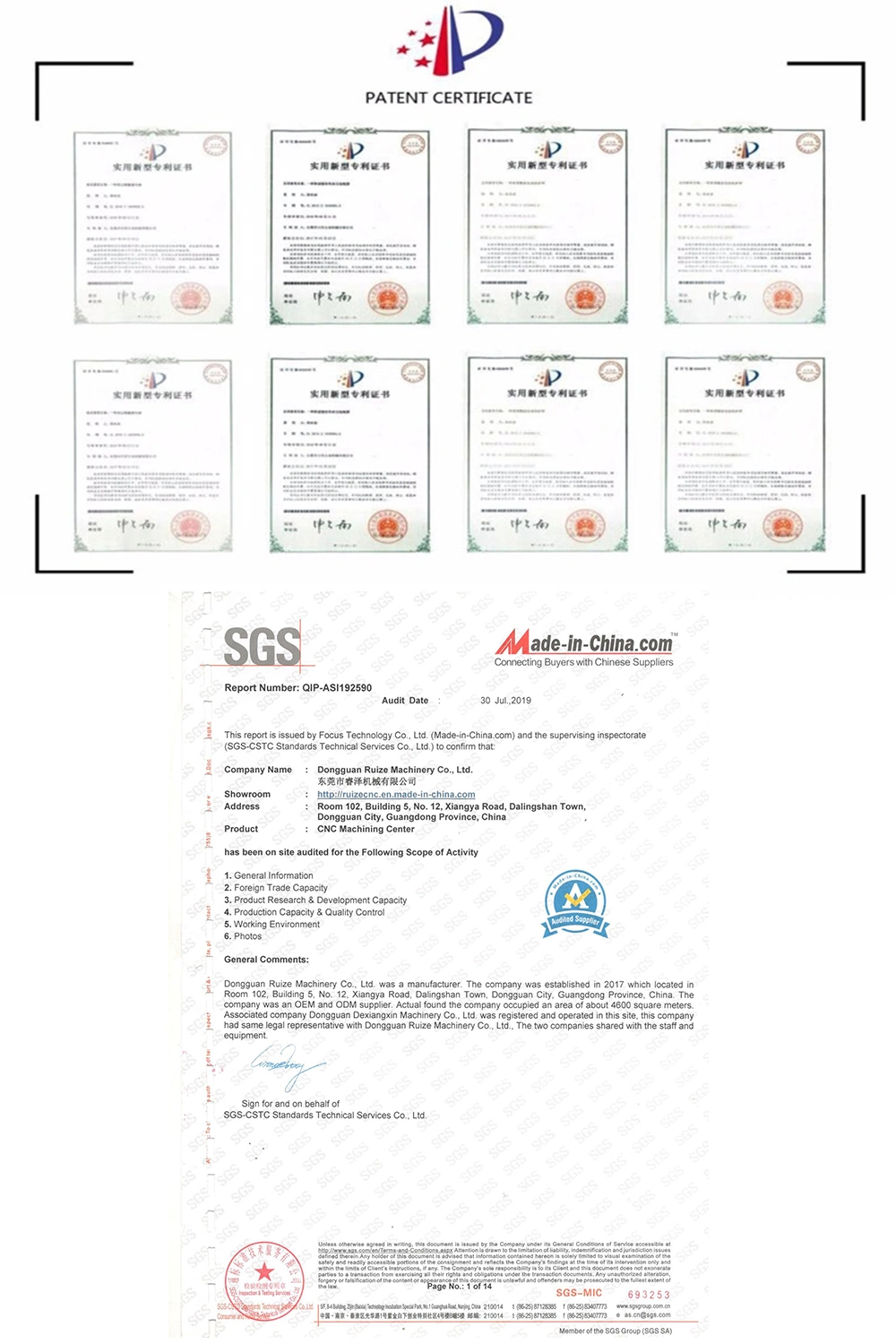 Technical service requirements:
1. Installation and commissioning: the seller is responsible for free installation
, test and adjustment, and providing free training for operator and maintenance personnel.
2. Technical support: the seller is obliged to provide effective technical support, and adjust the
parameters of the machining according to the process and product features.
3. The warranty period: after the inspection and acceptance of the machine tools, the seller
provides 12 months free warranty, and provides the parts and services for free within the
warranty period in an effective and timely manner. During the warranty period, additional
material costs should be paid by buyer in any of the following circumstance, which is not covered
in the scope of free warranty: 1. The malfunction or damage caused by improper use of the
machine 2.malfunction or damage due to repair or replacement of parts on buyer's own 3.
Moving or transporting the machine tools by yourselves after installation 4. consumables such
as the wear and tear tools 5. external impact or force majeure such as natural disasters.
4. Technical support after the expiration of the warranty period: within one year after the
expiration of the warranty, the seller provides free soft technical advisory services, if the
mechanical part of the machine or system failure, the seller provides free soft technical advisory
services.
5. Supply of the spare parts after the expiration of the warranty: after the expiration of the
warranty, the seller can provide the buyer with wear and tear parts at a comprehensive
preferential price and spare parts at the seller's purchase cost price.
After sale service:
1. Warranty is one year since the date of delivery of the goods for quality problems of the
product itself.
2. Malfunction or failure caused by improper use or modification cannot be covered under
warranty, and the user is supposed to pay the repair and service cost.