410F Crawler Hydraulic Rock Drilling Rig Blast Hole Drill Machine for Mining Borehole Drill
ZGYX-410F/410F-1 Separated DTH Surface Drill Rig
ZGYX-410D drill rig upgrades the operation platform, tramming components, hydraulic system, feedbeam, & rotary head.Piston tramming motor greatly increases the work life of tramming mechanism.Upgraded operation platform can be controlled by one operator instead of two, to increase the work efficiency while lowering drilling cost.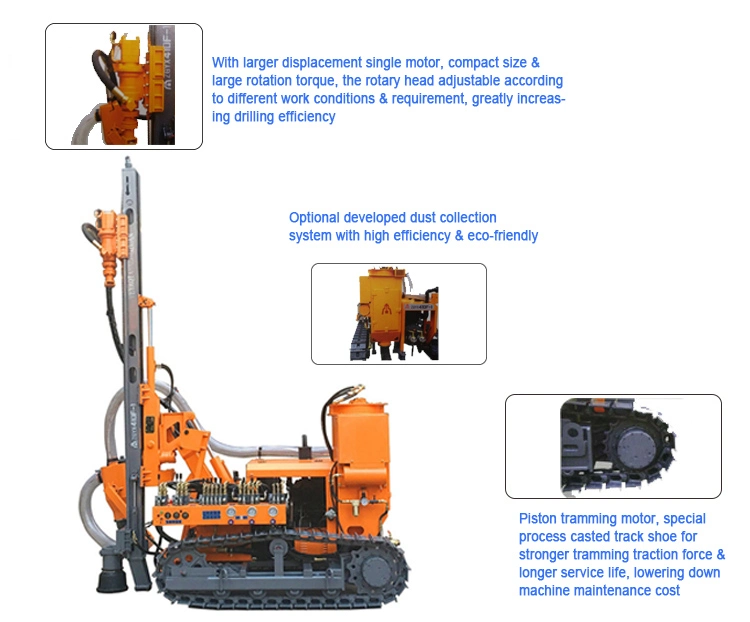 Main Specifications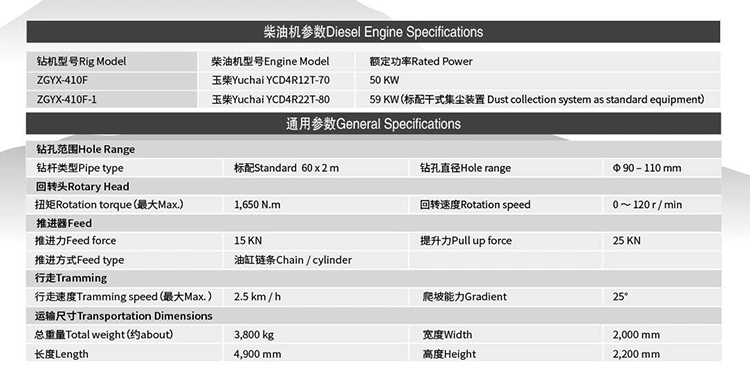 Application
Crawler Down the Hole drilling rig ,for open pit mining , quarries and construction work sites, equipp with dry dust collector,more environment friendly and energy saving.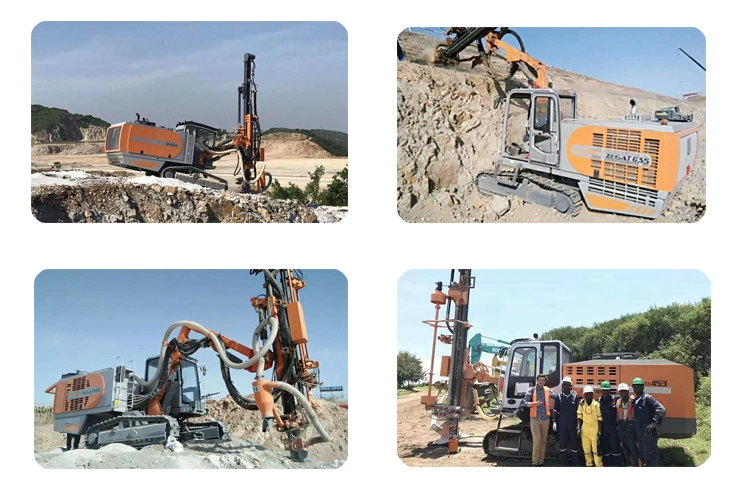 Company Information
ABT Drilling Equipment Co., Ltd. mainly provides holistic drilling solutions, serving the mining, stone crushing, water conservancy drilling industry, to help you solve the problem of drilling at high efficiency and low cost. We mainly provide mobile air compressors, drilling rigs, hammer, drill bit, crushers, underground water detector.We are your trustworthy partner.